Efma and Vidyo, a leading visual collaboration provider, conducted a series of Think Tank meetings to understand the role that video banking plays in the digital transformation of banks. Sixty-three banking professionals from 24 countries participated in the meetings. Additional quantitative data was collected regarding attitudes toward video banking via an online survey that was conducted in Q1 2016. Respondents included 136 bankers from 52 countries.
"The research found that 10 per cent of banks have already deployed video banking services, with early adopters such as IndusInd Bank and Barclays already benefiting from their implementations. A further 80 per cent of respondents said their organisations intend to offer video banking services, either in branch or directly to customers using mobile and desktop devices, in the future.", according to the press release.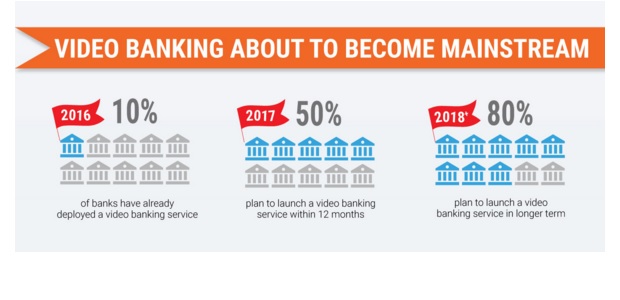 Key benefits of successfully deployed video banking services include enhanced customer engagement and positive impacts on customer loyalty and the public's perception of the bank as an innovator. Increased customer satisfaction was the top reason for deploying video banking, with 93 per cent of survey respondents saying they felt it would have a 'positive' or 'strongly positive' impact in this area.
The report also identifies the perceived challenges faced by banks in implementing video services and provides guidance on how these can be overcome. It stresses the importance of a strategic go-to-market plan that combines deployment of the right visual communication technologies with training and marketing approaches to make sure bank employees and customers are ready to embrace video banking services.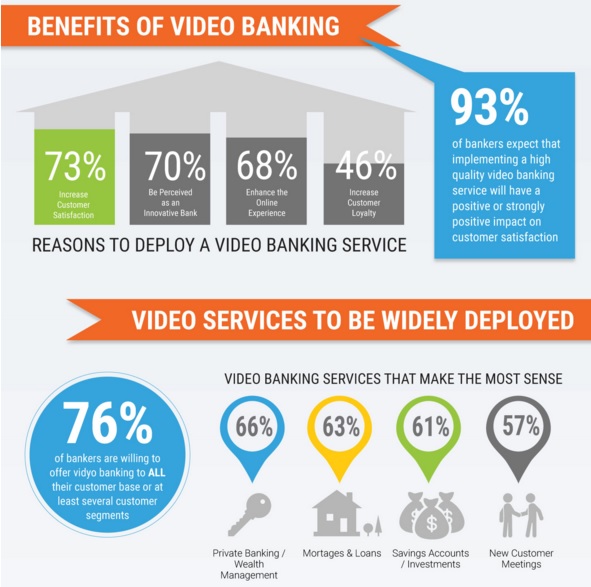 "Our data indicates that some of the banks that are currently offering video banking services learned that it was important that their video agents be highly knowledgeable, confident, and comfortable on camera, vis-à-vis traditional call center agents. Unlike traditional call center agents, video contact center representatives need to maintain eye contact with the customers with whom they are communicating. This means that they cannot easily look for additional information during a call or put the conversation on hold to be able to talk to their supervisors.", according to the report.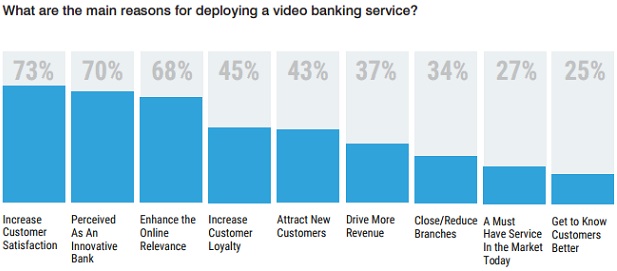 As the momentum of video services continues to build in the banking industry, the report argues that now is the time for the widespread adoption of video banking. By working with an experienced partner, banks can deploy video services that enable the high-quality interaction of a branch visit while offering more convenience to customers and enabling new and valuable engagement opportunities for the bank.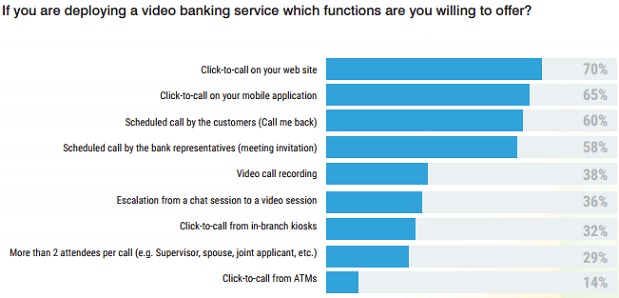 The full report can be downloaded from here: 'Video Banking: The next chapter in a bank's digital transformation' (pdf format)