Payments volume for the three months ended March 31, 2020, grew 5% over the prior year on a constant-dollar basis. Cross-border volume, on a constant-dollar basis, declined by 2% for the three months ended March 31, 2020, according to Visa financial highlights for the second quarter.
Excluding cross-border transactions within Europe, which have revenue yields similar to Europe's domestic volume, the decline on a constant dollar basis was 5% in the quarter. Total processed transactions, which represent transactions processed by Visa, for the three months ended March 31, 2020, were 34.9 billion, a 7% increase over the prior year.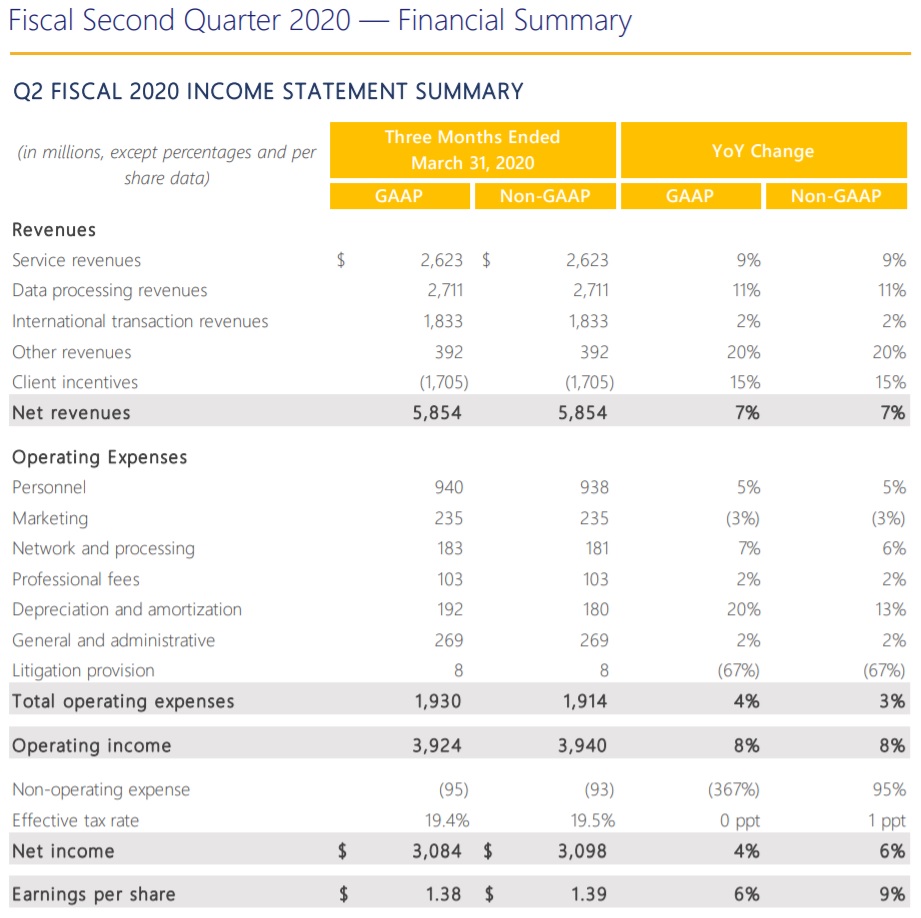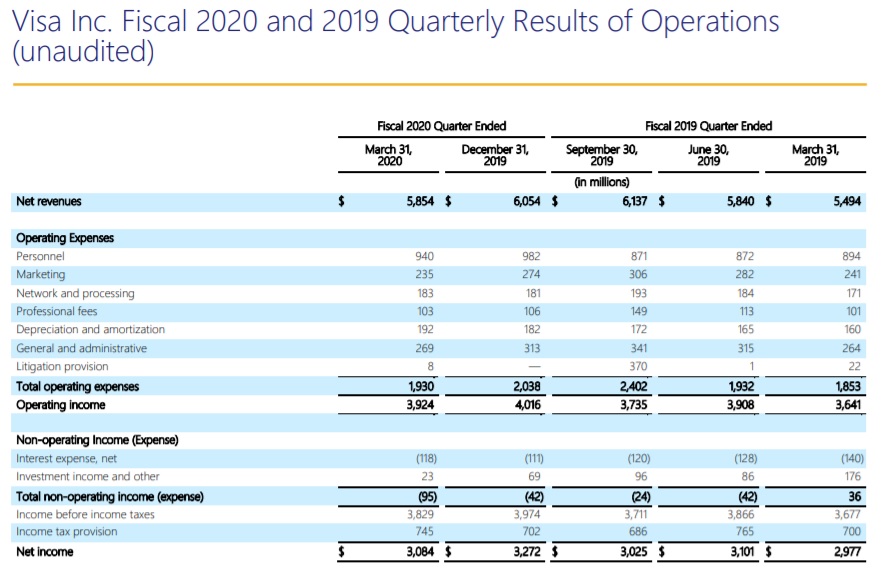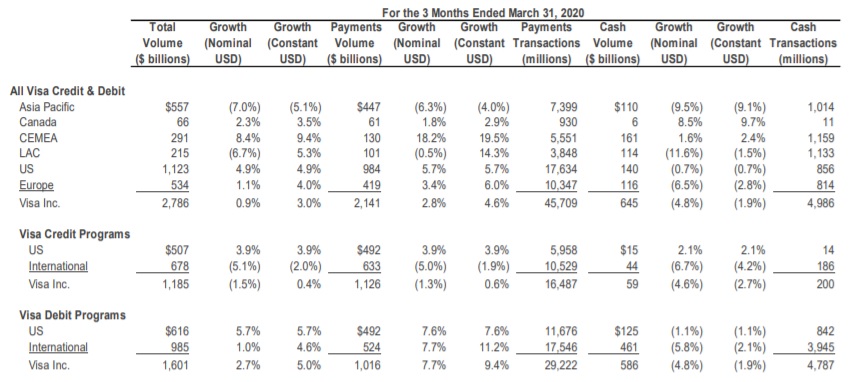 Investors reacted negatively to these results, and the Visa share fell by almost 2% during the trading session on April 30.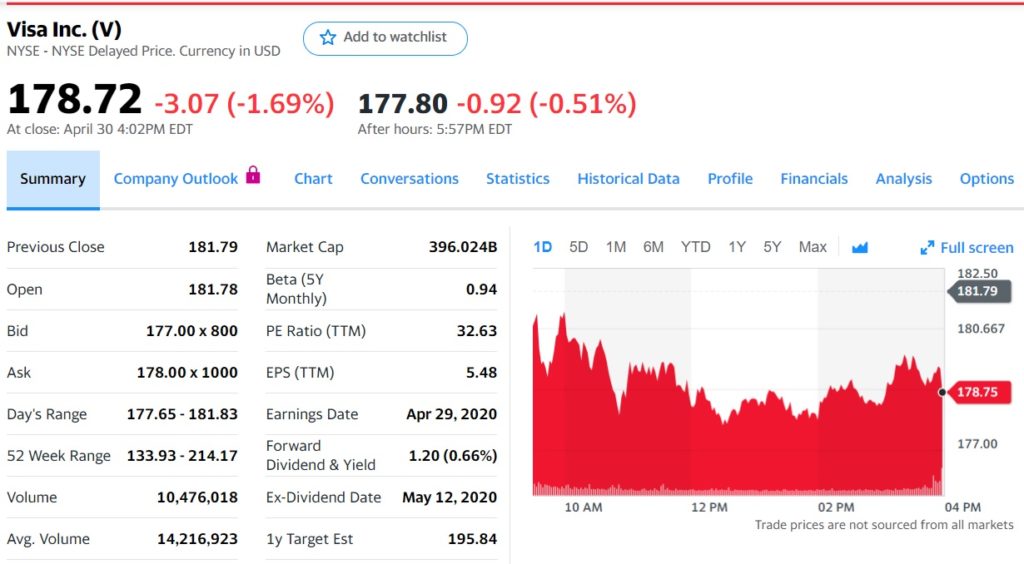 Cash, cash equivalents and investment securities were $13.2 billion as of March 31, 2020.

COVID-19 impacted both card present and card not present cross-border travel related spending, initially in Asia during February, and then globally and more significantly in March as the outbreak spread to the rest of the world.
"As countries imposed social distancing, shelter-in-place or total lock-down orders, domestic spending, most notably in travel, restaurants, entertainment and fuel, sharply declined week on week with significant deterioration in volume and transaction trends in the latter part of March.", the company said.
In terms of the financial perspective for the full fiscal year 2020, the company is unable to estimate anything due to the "significant uncertainties" of the global economy.
"The worldwide spread of COVID-19 has created significant uncertainty in the global economy and the extent to which COVID-19 will impact the Company's future results is difficult to reasonably estimate at this time; therefore we are not providing a fiscal fullyear 2020 outlook."
Visa Inc. Q2 2020 – financial results
Visa Inc. Q2 2020 – financial results presentation