Visa Inc. issued an earnings release announcing financial results for the company's fiscal second quarter ended March 31, 2021.
The payments company posted fiscal second-quarter net income of $3.0 billion while the Visa's revenue for the quarter dropped to $5.73 billion from $5.85 billion a year prior.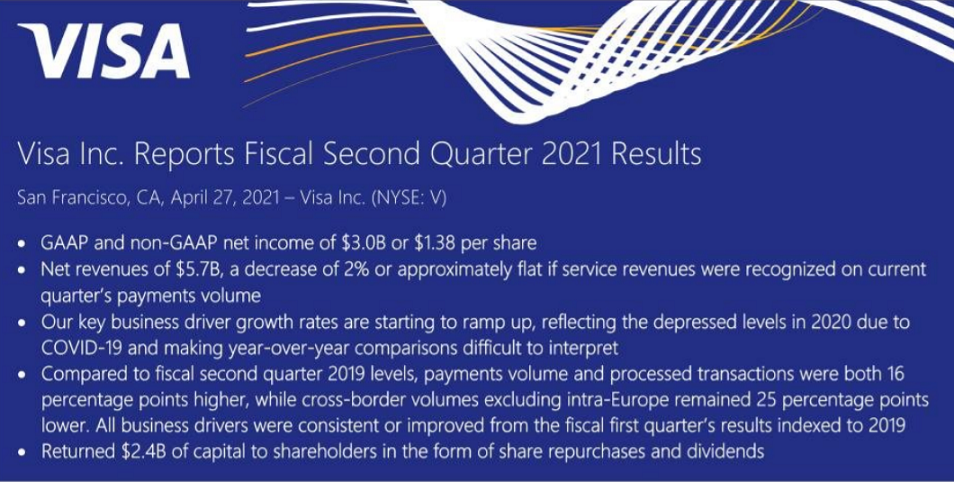 Visa saw payments volume grow 11% in the March quarter, with processed transactions rising 8%. Volume from cross-border transactions, or those made between parties from different countries, dropped 11% in the quarter, or 21% when excluding transactions within Europe.
Visa disclosed that fiscal second-quarter payment volume and processed transactions were up 16% compared to the same period in 2019, a data point that the company offered to provide cleaner comparisons to pre-pandemic levels, since part of last year's March quarter was also impacted by COVID-19.
"All business drivers were consistent or improved from the fiscal first-quarter's results indexed to 2019," the company said in an investor presentation.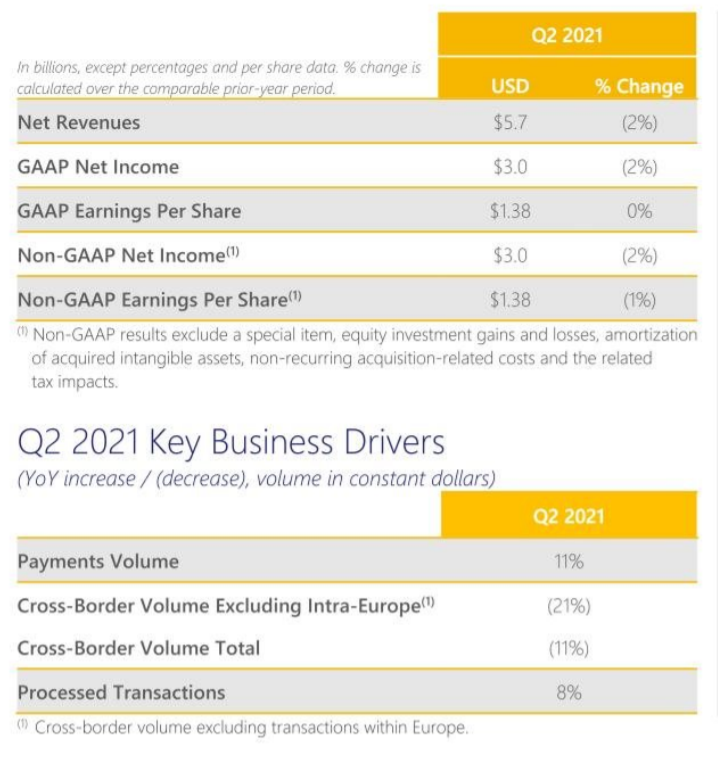 Alfred F. Kelly, Jr., Chairman and Chief Executive Officer, Visa Inc. commented on the results: "The COVID-19 pandemic certainly has turned the world upside down in the last year, but we believe we are starting to see the beginning of the end and the recovery is well underway in a number of key markets around the world. This quarter, we saw a return to positive growth for credit and card present transactions and debit and eCommerce growth stayed at very healthy levels. Cross-border travel is the slowest sector to return , but there are some green shots that offer real indication of people looking to see the world."