24 July 2012 – Visa Europe today announced that it has taken an important step in reducing checkout abandonment rates for online payments. Approximately 65% (expected to rise to more than 90% when fully rolled out) of Verified by Visa (VbV) transactions in the UK no longer require cardholders to enter any additional information to identify themselves.
With password-free authentication, VbV transactions are risk-assessed, in real time, using a wide range of information and data sources. For the vast majority of transactions consumers are not asked to enter any information during the VbV process. The payment process will only include an additional verification step for higher risk transactions. Password-free authentication reduces the number of consumers who drop out of the checkout process, offering the potential for higher revenues for retailers. VbV continues to offer the same level of fraud protection for retailers and their customers and the average drop out rate for password-free VbV transactions is approximately one percent.
Duncan Olby, SVP of ecommerce at Visa Europe, said: "Visa Europe is committed to growing ecommerce merchants' revenues through innovations in payments. Verified by Visa has become a watchword for fraud protection with approximately 60% of Visa UK ecommerce spend covered by VbV. Password-free authentication is helping our retail partners benefit from increased sales while offering the same level of fraud protection. Later this year we will launch the V.me wallet which will further reduce checkout abandonment by providing a market leading, streamlined payment experience. In addition V.me will enable mobile ecommerce providing merchants with new sales opportunities."
Phil McGriskin, Chief Product Officer, WorldPay, said: "The majority of our eCommerce retailers have implemented VbV and the move to password-free authentication is a welcome improvement that brings our retailers significant additional benefits in terms of faster checkout times, reduced abandonment rates and increased sales, whilst still retaining the financial benefit which VbV provides to them."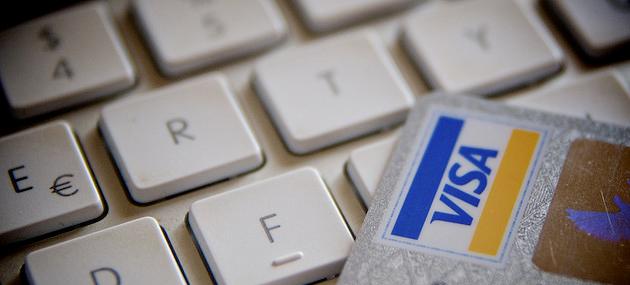 Update
More Visa's announcements
Visa announced that during the London 2012 Games, it will showcase the latest payment innovations. Among the new ways to pay, Visa will showcase payments via mobile phone and chip-enabled payment cards that allow for faster, more convenient and secure transactions at thousands of retail locations throughout London and Olympic Games venues.
During the London 2012 Olympic and Paralympic Games, Visa and its partners are enabling Visa sponsored athletes, trialists, and visitors to experience:
Visa Mobile Payments and Services: A limited edition of the Samsung GALAXY S III, Samsung's Olympic Games themed Phone during the London 2012 Games, will be provided to Visa sponsored athletes and trialists. The device will feature an Olympic Games themed version of Visa's mobile payment application, Visa payWave. To make purchases, consumers simply select the Visa icon on the Samsung device and hold the phone to a contactless payment terminal to pay. The application also allows them to manage their spending by checking account history and balances in real time. Visa Contactless Payments: There are around 37 million Visa payWave-enabled credit, debit and prepaid cards in circulation across Europe. Contactless cards will enable visitors to the London 2012 Games to make "wave and pay" purchases at thousands of retailers. PIN or passcode is not required for purchases below £20. By the end of 2012, Visa Europe expects to have more than 50 million Visa payWave cards in circulation in Europe.
Contactless Retail Locations: By Games time, there will be more than 140,000 contactless terminals throughout the U.K. to accept Visa PayWave-enabled cards and phones, including 5,000 London taxis and 3,000 point of sale locations at Olympic Games venues.
Visa Prepaid Cards: Olympic Games themed Visa prepaid cards will be on sale throughout the U.K. and will enable visitors to London to experience the convenience and security of Visa payments, allowing them to make purchases everywhere Visa is accepted and spend less time in concession lines and more time enjoying the Games.
Visa Mobile Prepaid: During the London 2012 Games, Visa Inc. will also showcase its newest product – Visa Mobile Prepaid – the first mobile-based Visa product providing consumers in developing countries a payment account that offers Visa's high standards of security, reliability and global interoperability. By accessing their Visa Mobile Prepaid account on their mobile phone, consumers can send and receive international remittances, pay bills, top-up wireless minutes, and access Visa ATMs.