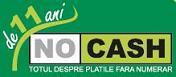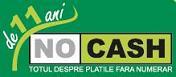 December 14, 2012 – Visa Europe has sent a message to Hungary's Economy Ministry that very much sounds like an ultimatum. It says its situation with respect to the interchange fee has become critical, local daily Népszabadság reported on Thursday. Payments company Visa Europe is considering pulling out of Hungary because lower interchange fees – which translate as lower revenue for cardholders' banks – have drastically reduced business.
"Due to lower interchange fees used by Visa Europe, market share has dramatically decreased in recent years," Visa Europe said in a release.
Visa Europe's market share has fallen to 17.9% while that of MasterCard has increased to 80% in Hungary, National Bank of Hungary data show.
"As a result of these developments, Visa Europe's position has become very difficult to the point where there is little incentive to invest in innovative payment solutions in Hungary," the company said.
Visa Europe would like to reach a solution that leads to balanced market conditions that would foster "meaningful competition," it added.
Visa Europe said it had prepared a strategy for a withdrawal from Hungary in a letter to National Economy Ministry state secretary Gyula Pleschinger obtained by Népszabadság. Lower interchange fees have caused the number of Visa cards in Hungary to fall by one-third to around 1m in just a year and a half, and the rate of the decrease is picking up, according to the letter.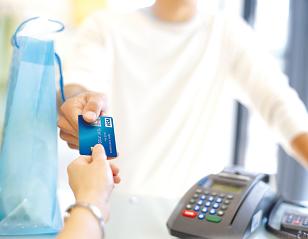 Visa lowered its interchange fee – a fee typically paid by the retailer's bank to the cardholder's bank every time a bank or credit card is used – to 0.2% after a decision by Hungary's Competition Office in 2008 to levy HUF 1.9 billion in fines for cartel activity among payments companies and banks. But competitor MasterCard only lowered its interchange fee to 0.6%.
Note  for editors
The story began when competition watchdog GVH imposed a gigantic fine of HUF 1.92 billion on seven commercial banks and two bank card issuers for acting in cartel and thus inhibiting competition. The watchdog found that the banks under investigation created uniform interchange fee for both Visa and MasterCard thus inhibiting competition. It added that the financial institutions and the two card companies agreed in 1996 to charge a uniform interchange fee for card transactions that limited and distorted competition between Visa and MasterCard and the banks accepting their cards.
After the fine Visa lowered its interchange fee to 0.2% (paid by the acquiring bank to the issuing bank) while rival MasterCard cut its fee to 0.6%, as a result of which banks started to terminate their contracts with Visa in order to gain larger revenues.
According to statistics by the National Bank of Hungary (NBH), MasterCard's market share has risen to over 80% by now. Visa has warned that the market could become a one-player place and thus paying with bank cards could become a lot more expensive.
Interchange fee is a term used in the payment card industry to describe a fee paid between banks for the acceptance of card based transactions. Usually it is a fee that a merchants bank (the acquiring bank) pays a customers bank (the issuing bank) however there are instances where the interchange fee is paid from the issuer to acquirer, often called reverse interchange.
The fee is primarily designed to cover costs on the issuer's side (data processing, payment approval, accounting of transactions, account maintenance, balance reports) and to counterbalance possible risks.
The interchange fee makes the bank card issuing banks motivated for product development and innovation. Hungarian cardholders have been witness to that since today they can choose between a lot of bank card-related features and payment methods. In parallel with this security services have also been developed. Notification of transactions with cars via SMS is common and most plastics carry an embedded chip.
Hungary's banking sector logged a year of losses in 2011 and has remained in the red in 2012, recording a loss of HUF10.5 bn between January and September. Banks are set to face strong headwinds over the next few years, too.
Source: Budapest Business Journal online, Portfolio.hu, Dow Jones Business News, Visa Europe Hungary