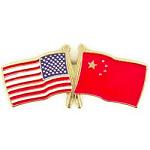 September 23, 2010 – Visa has been blocked from starting any new business in China for almost one year, after a disagreement with China Unionpay, the country's state-backed bank card monopoly, according to people familiar with the matter. The problems facing Visa and other global payment companies prompted the United States Trade Representative to file a case with the World Trade Organization against China over the treatment of US suppliers of electronic payment services.
Visa and other card firms such as MasterCard argue that they have been cut out of China's fast-growing, $723 billion, payment processing market with state-backed China UnionPay enjoying a monopoly.
This is despite the fact that China agreed to allow full access to "all payment and money-transmission services, including credit, charge and debit cards" by December 2006 when it joined the World Trade Organisation in 2001.
In a separate move, this June Visa warned its bank members that they would be fined if they used China UnionPay's network to process international transactions for their co-branded cards.
This came after a year-long struggle between the US and Chinese giants prompted by Visa warning Unionpay to stop processing international transactions for co-branded cards through its own payment system rather than Visa's.
In contrast, its main rival, MasterCard earlier last week sought to improve relations with UnionPay, signing a memorandum of understanding that will see the card schemes look to establish a "mutually beneficial relationship" with a focus on online payments.
However, the dispute has now escalated, with the US trade representative, Ron Kirk, filing a case at the WTO over "market access restrictions and discriminatory limitations on foreign suppliers seeking to engage in the supply of electronic payment services".
Says Kirk: "The Chinese government committed to open this financial service market four years ago – but instead, the Chinese government is giving China Union Pay a monopoly over most credit and debit card transactions by Chinese consumers. China's actions unfairly deprive U.S. credit and debit card companies of access to a huge market."
Source: Financial Times