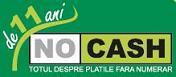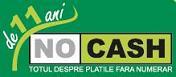 October 26, 2012 – "Safe keeping" rather than "saving" money is a primary driver for why consumers in developing countries are interested in using mobile money services, according to a survey from Visa. The majority of consumers surveyed intend to use mobile money to send money to family members (81%), pay utility bills (56%) and save money for their family (52%).
Visa Inc. and Fundamo, the Visa-owned mobile money platform, recently announced the results of a study that reveals consumers in six developing countries are already highly aware of mobile money services – the ability to make payments or send funds simply by accessing an account on their mobile phone. Nearly 90 percent of consumers surveyed by Visa expressed interest in making use of these services in the future.
Awareness of mobile money is already fairly high among the 2500 consumers, mobile money agents, and merchants in Bangladesh, Ghana, India, Indonesia, Nigeria and Pakistan questioned by the card giant.
Just over half of all respondents knew that they can carry out financial transactions with their handset. Ghana leads the way, with awareness at 93% and MTN the most known mobile money provider; in Pakistan 89% of the public are mobile money aware and easyPaisa is the most recognised brand.
When made aware of mobile money services, nearly 90% express interest in using them. The majority – 81% – intend to take advantage of the technology to send money to family members, while 56% would pay utility bills and 52% to save money for their family.
The primary driver and reason to adopt mobile financial services is not to establish formal savings, but rather the need to protect funds from theft and the ability to more easily send money and pay things such as bills and school fees. Across the six countries, 80% of respondents cite "safety of not having to carry around a lot of cash" as the primary perceived benefit of mobile money, while 63% list "speed of getting money to family members living far away" as the second most important benefit.
There are still significant barriers to adoption though, with two thirds citing concerns about ease of use, 55% a lack of trust in providers and agents, and 28% a lack of interoperability with other mobile money services. In addition, lack of accessibility to mobile money agents, network reliability, communication and education appear to be major barriers.
Visa says that providers need to address these concerns by making sure that their services are simple, have transparent fee structures and have extensive agent networks in place.
The study also suggests that fine tuning how a mobile money operator markets its service can have an impact on adoption. For example, the study shows that "safe keeping" rather than "saving" money is a primary driver for why people in developing countries are interested in mobile money services. Visa argues that providers should invest in research to better understand their customers' needs, tailor information, education and marketing efforts and adopt local terminology.
Hannes van Rensburg, group country manager, sub-Saharan Africa, Visa, says: "Thanks to the mobile money community, millions of previously unbanked people are now able to make basic electronic transactions such as person-to-person and bill payments. Our potential for driving far reaching social and economic change, while at the same time growing transaction volumes in developing countries, is significant. But we'll limit that potential if we don't learn to stop and really listen to our customers."
Update – News related
"For millions of people in emerging markets, a mobile phone is a bank account" – Vodafone official

Vodafone is set to help more people without access to conventional banking by broadening the reach of its secure mobile money transfer service, M-Pesa. From next month, Vodafone will connect its M-Pesa service to a leading international remittance hub, HomeSend operated by BICS. This will allow M-Pesa customers to send and receive funds via their mobile phone accounts by connecting directly to more than 21 international money transfer businesses in 35 countries.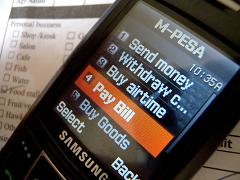 M-Pesa was launched by Vodafone in 2007 and is currently available in seven countries including India, Kenya and Tanzania. The service allows customers to send and receive money via their mobile phones as securely and simply as sending a text message. Prior to M-Pesa, many people in developing markets had no choice but to move cash around in person or by public transport, exposing them to corrupt middlemen and thieves.
Vodafone Director of Mobile Money Michael Joseph said: "Mobile changes lives. It also transforms societies and economies: a 10% increase in mobile penetration in a country equates to a 1.2% increase in GDP growth.
"We are now at the next stage of that growth. By breaking down national barriers to make mobile money transfer truly global and ubiquitous across all competing networks, just like text messaging today, we can further connect the world's huge unbanked population."
Vodafone has a strong track record in the provision of simple and secure mCommerce services. Last year, Kenyans used M-Pesa to send the equivalent of more than three times the World Bank's estimated value of remittances flowing into the country. The service is used regularly by more than 15 million customers, generating more than 165 million transactions per month.
The early success of Vodafone's M-Pesa service has given rise to nearly 140 similar mobile transfer systems today in 65 countries, the majority of which are in emerging markets across Africa, the Middle East and Asia Pacific. According to the industry body, the GSMA*, a further 104 mobile money services are in development.
Michael Joseph continued: "For millions of people in emerging markets, a mobile phone is a bank account, the front door to a micro-business, a gateway to higher market prices for a farmer's crops or a lifeline for an isolated woman in a distant village. One particular highlight of this is the Vodafone-backed Moyo project in Tanzania which treats women of a debilitating postnatal condition, obstetric fistula, and helps pay for their transport to a hospital through M-Pesa."
The HomeSend international remittence hub is operated by BICS, a leading global provider of wholesale carrier services and a first mover in the mobile financial services market. It will enable customers using Vodafone M-Pesa to receive money from a range of providers, and – subject to local regulatory approval – send money to customers in other countries directly from their mobile phones. For example, a Vodafone M-Pesa user in Tanzania would be able to receive money from a family member in the UK or any other country connected via HomeSend.
Aimed at money transfer providers, as well as banks and financial services organisations, the HomeSend Hub acts as an open and neutral intermediary system between participants to allow the flow of electronic mobile money beyond national boundaries, irrespective of the mobile network provider. For Vodafone and other mobile money providers, this means a single connection to the HomeSend Hub provides access through to many other businesses, saving money on integration costs and multiple legal agreements.