Turkish financial crimes watchdog on late Friday blocked all bank accounts of cryptocurrency exchange platform Vebitcoin in the country, according to the state-run Anadolu Agency. The move came after Vebitcoin announced that it stopped all of its activities citing financial strains.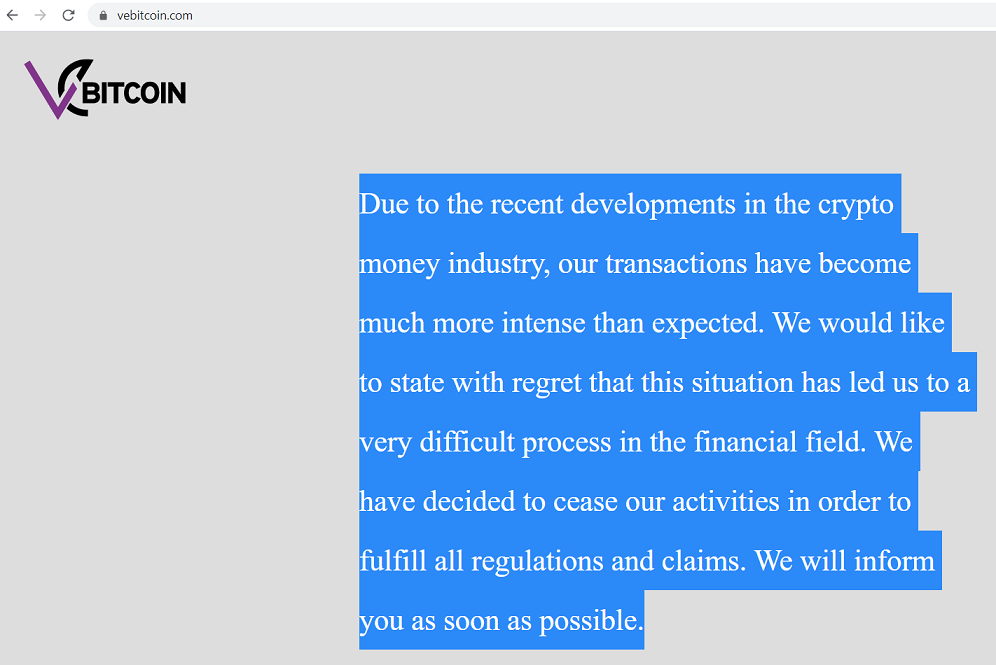 The Financial Crimes Investigation Board (MASAK) also initiated an investigation into Vebitcoin and its managers.
On Thursday, an investigation into another cryptocurrency platform, Thodex, was launched and 62 suspects were arrested as part of it.
The move came after the exchange posted a notice on Thursday on its website saying that it would be closed for between four and five days.
The move prompted fears that the assets of around 390,000 people – hundreds of millions of dollars – may have been stolen.
After some customers filed criminal complaints alleging they had been scammed, Turkish police stepped in, asking Interpol to issue a red notice for Thodex CEO Faruk Fatih Ozer, who flew to Albania on Tuesday.
Abdullah Usame Ceran, a lawyer, filed a criminal complaint against Ozer, the founder and CEO of the platform, alleging "aggravated fraud."
On Wednesday, the platform made another announcement, saying it would enter a partnership and that members would be able to make transactions again after a five-day maintenance period.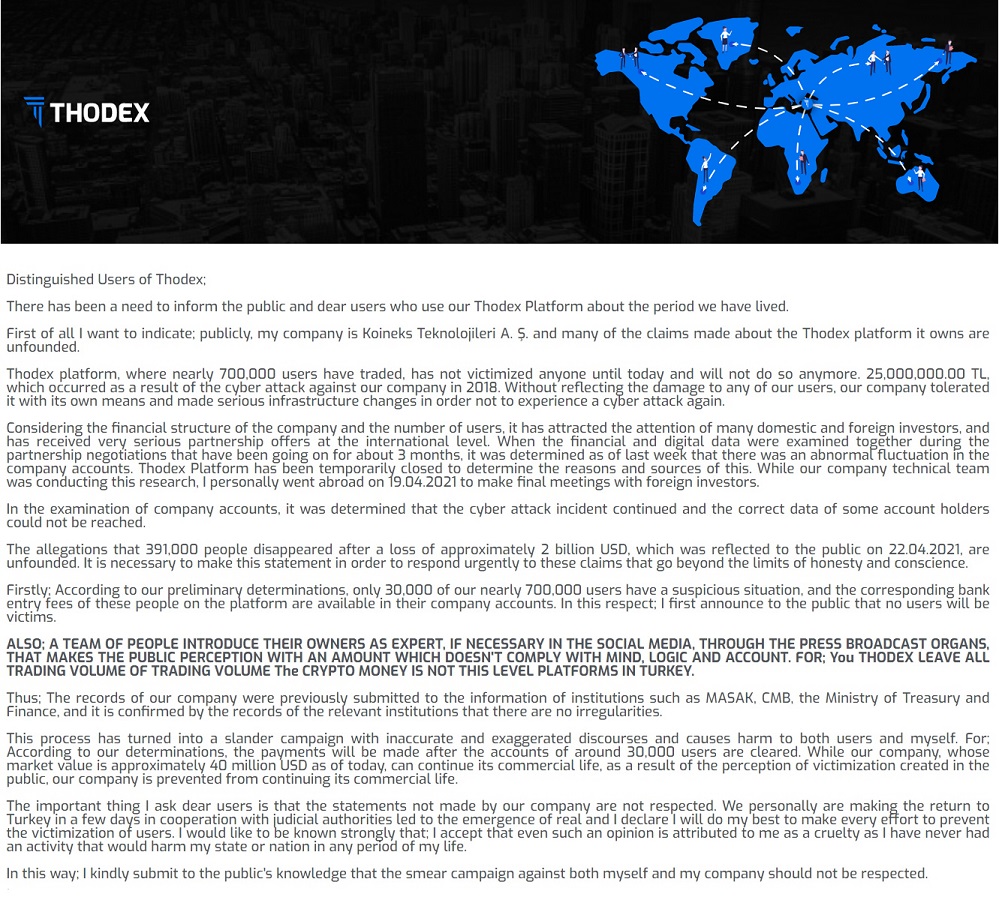 Meanwhile, Turkey's financial crimes watchdog announced that it had blocked all of the platform's bank accounts in the country as of Wednesday.
Turkey's Financial Crimes Investigation Board (MASAK) initiated an investigation into the person in charge and the company.