The number of mobile banking trojans reached a record-breaking 109,561 detections in H1 2022, representing a 117% increase over the 50,450 detections in H2 2021. The data for the analysis was extracted from Kaspersky's official website, where the company shares data collected from its users.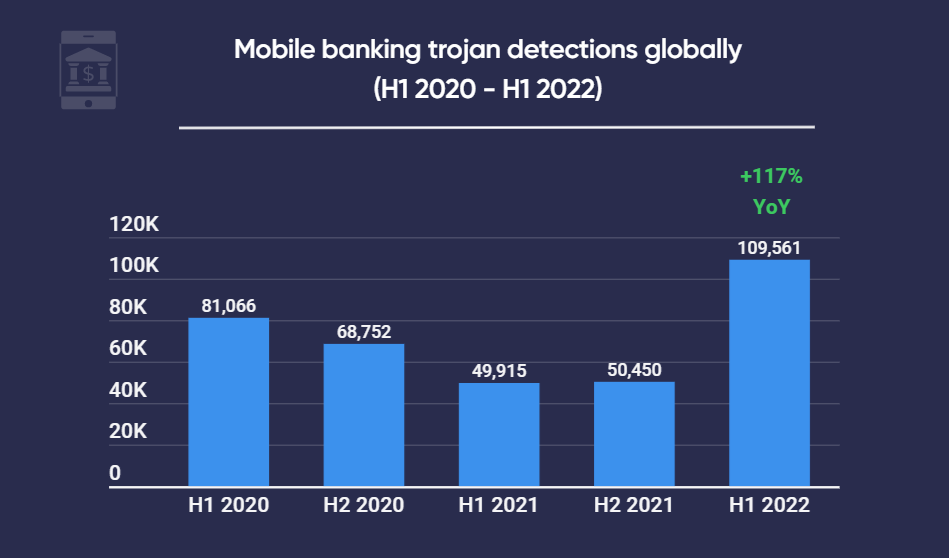 Nearly half (49.28%) of the detections in H1 2022 were part of the Trojan-Banker.AndroidOS.Bray family. This malware type is considered to be a severe threat to the infected system.
Victims can (sometimes) get their funds back
Cybercriminals tend to backward-rationalize their fraudulent acts by stating that their victims usually get their funds back, so the actual losses are incurred by the banking institutions instead. While that is true in some cases, victims will have to go through a lot of excessively complicated procedures to get their money back, which is time-consuming and stressful.
On the other hand, if the fraudulent act was carried out through hacking into a fintech or a De-Fi application, then it is doubtful that the victim will ever get their money back.
In addition, finding the perpetrator is often undoable, as authorities won't bother to spend the necessary resources to solve a case, as long as it does not involve huge amounts of money.
The difficulty arises due to the current online banking system itself. Fraudsters can transfer their funds through numerous foreign bank accounts, and with the use of blockchain, it's practically impossible to track down the funds when dealing with an organized crime group that knows how to cover their tracks.