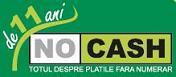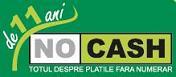 January 17, 2013 – Owe a friend some money? Just pay them with a text, new scheme could make transferring cash as simple as sending a message. Customers of eight of the largest financial institutions in the UK will be able to make mobile payments via text message from next year. Smartphones could become UK's new credit cards.
The Payments Council, an organisation of financial institutions that sets strategy for UK payment mechanisms, said 90 percent of all current accounts in the UK will have access to the text payment service. The first industry-wide scheme to allow Britons to transfer cash to friends and businesses as easily as texting will be up and running from spring 2014.
The new service allows people to make payments to someone else simply by using a mobile phone number and without needing to know their sort code and account number. Customers will register for the service through their own bank, without having to share their details with anyone else.
It has signed up Barclays, Cumberland Building Society, Danske Bank, HSBC, Lloyds, Metro Bank, Royal Bank of Scotland and Santander to the service and is in talks with other institutions about joining.
The Payments Council, the industry body that is leading the project, said using mobiles to buy goods and services, as well as send money to friends and family, would become a mainstream option due to the popularity of the plan among banks.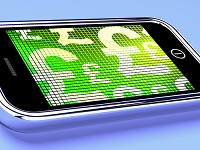 "The mobile payments project is a fantastic example of the unique role the Payments Council can play in delivering far-reaching, innovative improvements for customers," said Adrian Kamellard, chief executive of the Payments Council. "This new service will offer a simple, secure way to split a bill for dinner, receive money from a friend or pay a tradesman without needing to remember or share account details."
The council said that although there are a number of existing ways to make payments using a mobile phone, such as Near Field Communication devices or Barclays's Pingit application, this new project is the first service with the potential to link up every bank account in the country with a mobile phone number.
Shortly before launch, participating institutions will invite customers to register through their online banking service, mobile app or other approved method to confirm which account they'd like to link their number to.
The council added that it expects significant demand among smartphone owners for such a service, but that security fears are a chief concern. It claimed the advantage of text payments is that they offer a secure transaction without the need to disclose a sort code or account number, but at the very least, a passcode will be required to authorise payments.
In addition, financial institutions will have the ability to remotely disable the service and that transactions will be made using tried and tested payment schemes such as the Faster Payment service and the LINK Network.
The Payments Council had said a year ago that it expected the scheme to be available by the end of 2012, but a spokesman said recently that the Council has decided to hold off until 2014 as it wants to ensure that as many people as possible are reached on launch. This will help the success of the scheme and give people a consistent experience, the spokesman said, rather than introducing the initiative in stages.
More than 5,000 consumers took part in Payments Council research, which revealed the service is likely to prove most popular with smartphone users, who accounted for 67% of those surveyed. One in three smartphone users said they were either "definitely" or "extremely likely" to sign up to the new service when it launches.
The Council said that it will carry out more work over the next year to set rules about minimum service standards and technical requirements. The Payments Council will reveal a more exact launch date for text payments once it has completed further testing.