"The process of implementing open banking in Romania is still in its incipient stages. Nevertheless, they make quick and confident steps toward its expansion.", according to Salt Edge.
Here's how the country's open banking progress looks like.
Find out the Salt Edge Romanian bank coverage here: https://bit.ly/3dPAS9O
More details will be presented at Gala NOCASH, event that will be held in the last decade of September. The final Salt Edge report will contain also a comprehensive snapshot of open banking implementation at the European level.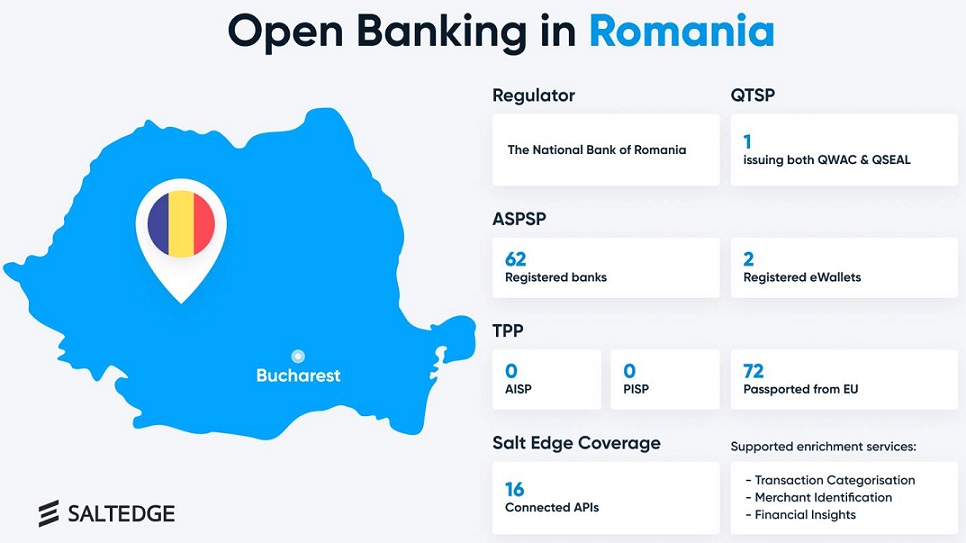 Salt Edge is a financial API platform with PSD2 and open banking solutions. The company has two main vectors of activity: enabling third parties to get access to bank channels via a unified gateway, and developing the technology necessary for banks to become compliant with the directive's requirements. ISO 27001 certified and AISP licensed under PSD2, the company is integrated with 5500+ financial institutions in 69 countries.