The article is presenting a unique report on the open banking evolution across Europe, from Salt Edge's first hand experience. After having tested 2000+ PSD2 account information and payment initiation APIs in 31 EU countries based on 39 criteria, the company is sharing the report: Open Banking Ecosystem in Testing Mode for the benefit of the open banking community.
"We learnt that every EU country has a different open banking maturity, with the UK leading the way on many levels – API availability and API successful response rate, ease of bank integration, comprehensive documentation, and seamless flows.", according to the report.
Top 6 EU countries with highest API availability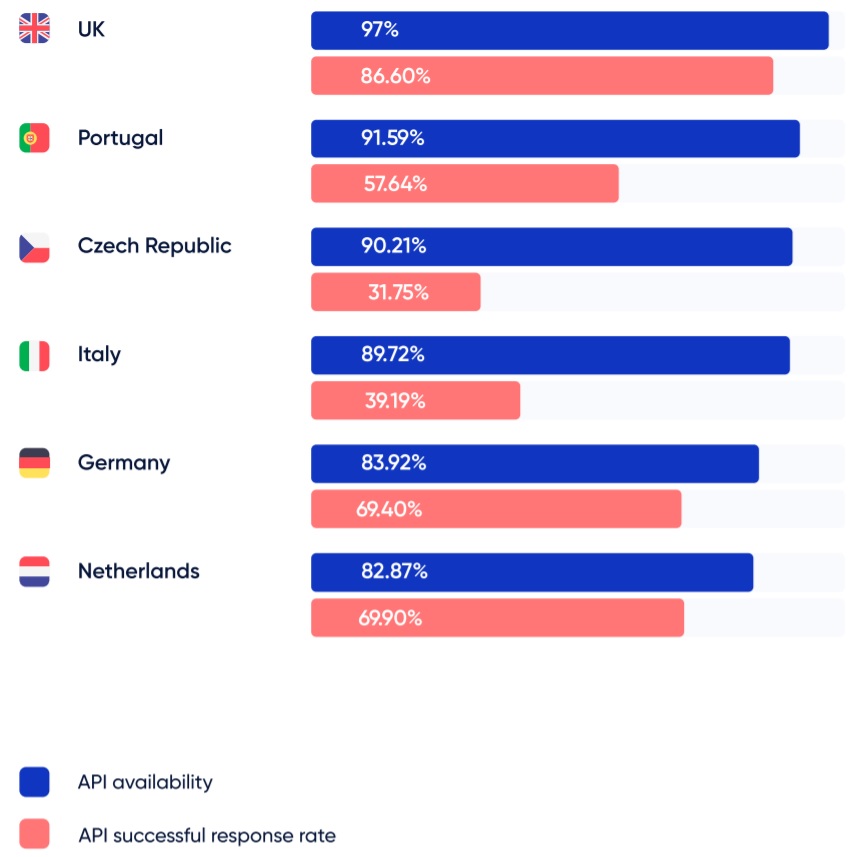 The results from across all Europe show that the open banking reality is far from ready. Interestingly, while Portugal banks register an API availability of 91%, in reality – only 57.6% of APIs requests were successfully responded to. It can be associated with the situation when almost half of the emails that come to the inbox are being ignored.
38% of banks have implemented their APIs without being in full compliance with the declared API standard (e.g. NextGen, Open Banking UK). For example, having many mismatches in parameter location, formats of data, field types, etc. and these differences are not being documented anywhere.
Open banking heroes with up to 5-day integration
Some banks do it better than others. Integrating with the below banks was a blast: clear documentation, seamless flows, support of dynamic TPP registration, and fast communication with the support team. With some of them, the integration process actually took one day. A round of applause goes to: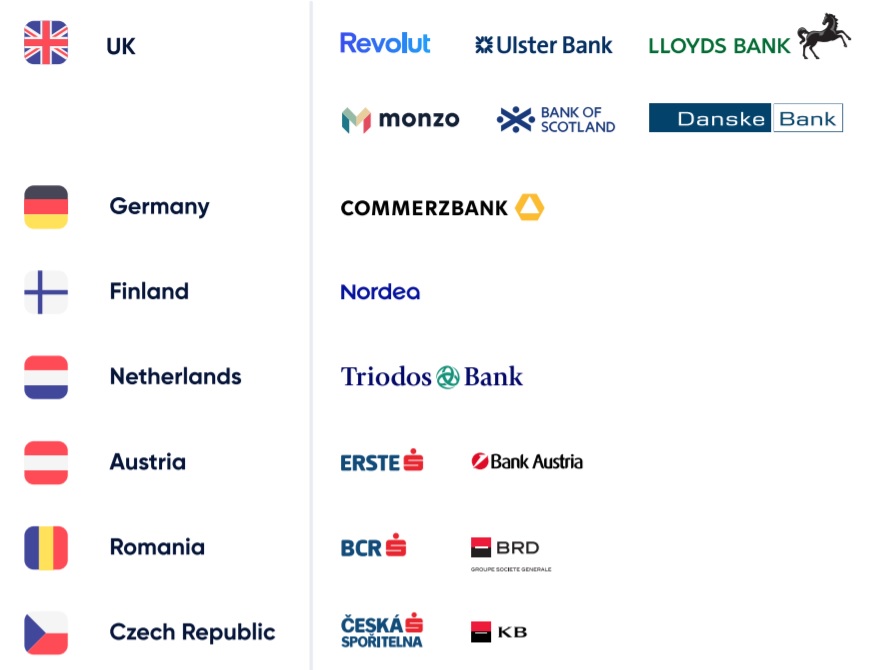 42% of API integrations required less than 10 days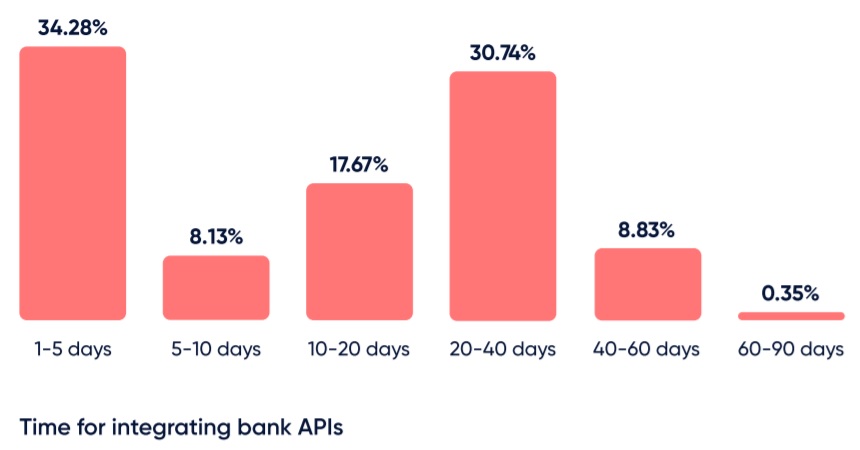 "Though security should be the number one concern for banks, unfortunately, we identified banks that use custom certificates for API access, while eIDAS certificates are requested only during the onboarding process.", according to the report.
Many banks plan monetizing their APIs by building value-added offers, and for this to happen their APIs should work seamlessly, be reliable for communication, and have a user-friendly customer journey.
"We encourage TPPs and banks to work together towards creating a well-functioning environment, as only keeping a collaborative attitude from both sides will help go through the integration smoother and provide customers with the innovative open banking services.", Salt Edge said.
Other relevant figures
. 43% of APIs request both QWAC and QSEAL certificates for identification
. 57% of banks support dynamic TPP registration
. 46% of banks don't offer the possibility to test various scenarios
. 63% of banks have similar sandbox and live environments
. 22% of integrations come with faulty documentation
. 18% of APIs require several SCA journeys to integrate just 1 payment account
. 39% of banks have broken endpoints in their developer portal
. 28% of APIs had downtimes during the integration
. 51% of banks do not accept test certificates in their sandbox
. 57% of banks reply to inquiries in 3 – 5 days*

* The banks that did not reply at all were not integrated yet, thus not included in this report.
Download the Report to discover what is the current state of open banking in Europe, which are the countries with the highest API availability, what are the biggest obstacles for the industry transformation, and much more.
Currently, Salt Edge offers connectivity to 5500+ banks in almost 70 countries worldwide, from which 2000+ are PSD2 APIs from across all Europe. By connecting to just one Salt Edge API, businesses are able to avoid wasting valuable resources on integrations with thousands of banks.
Salt Edge is a financial API platform with PSD2 and open banking solutions. The company has two main vectors of activity: enabling third parties to get access to bank channels via a unified gateway, and developing the technology necessary for banks to become compliant with the directive's requirements. Salt Edge is ISO 27001 certified and AISP licensed under PSD2.