44 members of a global credit card fraud network have been arrested in a joint operation coordinated by the Romanian Cybercrime Unit in Romania, in close cooperation with Europol's European Cybercrime Centre (EC3). During the operation 2 illegal workshops for producing devices and software to manipulate POS terminals were dismantled.
The Pandora-Storm operation saw more than 400 police officers search 82 houses in Romania and the UK, arresting 44 and seizing illegal electronic equipment, financial data, cloned cards, and cash. The organised crime group members were involved in sophisticated manipulations of POS (point of sale) terminals in big shopping centres across Europe and also on-line fraud.
Europol's European Cybercrime Centre (EC3) says that the gang has been implanting card reading devices and malicious software on POS terminals in big shopping centres throughout Europe. The crooks were then able to steal the card numbers and PINs of around 36,000 people in 16 European countries before making counterfeits and carrying out transactions in Argentina, Colombia, the Dominican Republic, Japan, Mexico, South Korea, Sri Lanka, Thailand and USA.
The members of the group are also accused of setting up a "sophisticated criminal network for online fraud".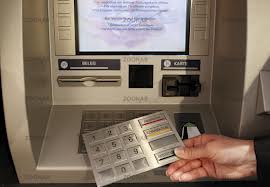 Troels Oerting, head, EC3, Europol, says: "This case is another example of excellent police work and flawless cooperation and a proof of the fact that EU law enforcement cooperation continues to improve. This is a good sign for the future when increased cybercrime will become a great challenge for the LE community."
Update
In dimineata zilei de 28 martie a.c., procurorii Direcţiei de Investigare a Infractiunilor de Criminalitate Organizata si Terorism – Structura Centrala, impreuna cu ofiteri de politie judiciara din cadrul B.C.C.O. Pitesti si IGPR – DCCI, au efectuat un numar de 85 de perchezitii domiciliare pe raza municipiului Bucuresti si a judeţelor Ilfov, Valcea, Vrancea, Brasov, Constanta, Olt, Salaj, Cluj si Suceava, Braila, Galati, Giurgiu, Hunedoara, Iasi, Neamt, Satu-Mare.
Actiunea a vizat destructurarea unor grupuri infractional organizate transfrontaliere, specializate in savarsirea infractiunilor de acces fara drept la un sistem informatic, detinere de echipamente in vederea falsificarii si falsificarea de instrumente de plata electronica, punerea in circulatie de instrumente de plata falsificate si efectuarea de operatiuni frauduloase cu instrumente de plata electronica.
Simultan cu actiunea declansata de procurorii D.I.I.C.O.T., la solicitarea acestora, au fost efectuate perchezitii domiciliare si pe teritoriile Germaniei, Marii Britanii, S.U.A. si Republicii Dominicane. Gruparile vizate de catre actiunea D.I.I.C.O.T. sunt constituite din peste 100 de persoane, iar liderii au fost identificati ca fiind Gheara Constantin, zis Tica, 53 de ani, Ursu Romeo, zis Boenica, 45 de ani, Ghiuri Lucian zis Piticu, 45 de ani, si Serban Relu, 57 de ani.
In fapt, se retine ca, sub coordonarea acestora, membrii gruparilor au confectionat aparatura de skimming, echipamentele fiind ulterior utilizate in vederea copierii datelor de identificare a mijloacelor de plata electronica utilizate la diferite terminale ATM sau POS –uri, aflate pe teritoriile urmatoarelor state: Germania, Spania, Elvetia, Portugalia, Franaa, Marea Britanie, Ecuador, Columbia, Austria.
Datele de identificare copiate erau folosite pentru falsificarea unor mijloace de plata electronica, utilizate ulterior pentru retragerea unor sume substantiale de bani, pe teritoriile Republicii Dominicane, S.U.A., Japoniei, Iordaniei si Nepalului.
Valoarea prejudiciului cauzat prin activitatea infractionala depaseste suma de 2.000.000 Euro.
La sediul D.I.I.C.O.T. – Structura Centrala vor fi conduse 70 de persoane in vederea audierii, urmand ca dupa finalizarea audierilor sa fie dispuse masurile legale fata de invinuiti. Procurorii D.I.I.C.O.T. au cooperat in instrumentarea cauzei cu Eurojust si Europol precum si cu autoritatile judiciare din Germania, Spania, Marea Britanie, Elvetia si Portugalia.