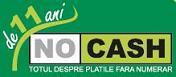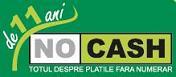 June 15, 2012 – PayPal has moved to kick-start its 't-commerce' plans, inking deals with DVR outfit TiVo and Comcast Cable that will enable viewers to make purchases through their TV sets. The deal with DVR (digital video recorder) giant TiVo means that, beginning this Autumn, firms will be able to run interactive TV advertisements that let viewers buy the product through PayPal with a few clicks of their remote control.
A similar agreement with Comcast Cable will let viewers make purchases or donations related to the content they're watching either directly through their TV using the remote control, or on a companion device such as a phone or tablet. The pair are also looking at ways to let consumers accept coupons directly into their PayPal online wallet during ads.
There's been a lot of talk about interactive "t-commerce" for a long time, but all signs point to an industry that's finally on the verge of taking a real foothold in consumers' lives. According to a survey conducted by PayPal in October 2011, half of TV subscribers (49%) show an interest in purchasing goods and services linked to the content they're watching on TV, either directly from their television through their remote control, or on a companion device (smartphone or tablet).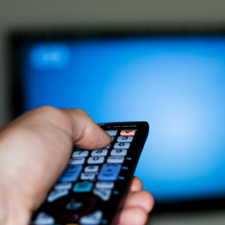 In addition, nearly 30% of those same TV subscribers said they would use PayPal to make those purchases. In fact, 89% of respondents knew about PayPal as an online payment service with 61% of them having used it in the last 12 months. Furthermore, according to research done by Nielsen, consumers who watch traditional television are engaged approximately 5.1 hours a day, whereas consumers who surf the Internet are engaged less than an hour a day.
"Obviously this is a captive audience and one interested in the promise of t-commerce – and it's something we're ready to deliver" Scott Dunlap, VP, emerging opportunities, PayPal says. "The online and offline world have merged and commerce now happens anytime and everywhere. We believe the TV is the next natural outlet for commerce and we're excited to bring the innovation and security of PayPal's payment solutions to this new frontier."
PayPal is teaming up with TiVo to empower TV advertisers to turn their traditional 30-second spots into interactive T-commerce opportunities. For example, a consumer sees a commercial with a TiVo interactive tag indicating the ability to "buy now" using PayPal; the consumer can pause the live or recorded show, complete the transaction using PayPal, and return to watch the program without missing anything, all with a few clicks of their TiVo remote.
"We can't wait to get to work with these companies to help bridge the next evolution of t- commerce. We see PayPal as a natural fit for this space and our ubiquitous wallet as a critical final "piece of the puzzle" to enable true interactive television commerce." Dunlap says.
Tara Maitra, GM, content and media sales, TiVo, adds: "In today's fragmented TV viewing world it is harder than ever before for advertisers to reach their audiences, and it's important to find creative ways to get in front of viewers. TiVo's interactive ads allow advertisers to grab the attention of viewers in unobtrusive ways and on the viewer's terms. By teaming with PayPal consumers will be able to instantly purchase products with just a few clicks of the remote after an easy, one-time account setup."