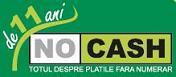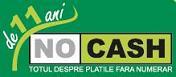 Nov. 28, 2012 – Visa Inc. reported consumers kicked off the holiday shopping season with a bang, spending a record $5 billion online over the four day period, starting with Black Friday through CyberMonday. Consumers with U.S.-issued Visa cards drove an increase in eCommerce volume of 20 percent over the same period in 2011.
"CyberMonday was a true star this year, generating a record $2 billion purchase volume on Visa cards issued in the U.S., an increase of 21% over last year," said Wayne Best, Chief Economist, Visa Inc. "Interestingly this holiday, we're seeing a slight decrease in the average transaction amount, indicating that consumers are using the Internet for more than big ticket items, making multiple purchases at various price points."
"With near-ubiquitous connectivity, mobile and social networks, consumers can now browse and shop using a host of devices, anytime and anywhere," said Jennifer Schulz, global head of eCommerce, Visa Inc. "More than ever in an always-on commerce world, consumers want to save money, avoid crowds and simplify gift-buying. That's why we launched V.me by Visa, allowing people to check out online with just a few clicks."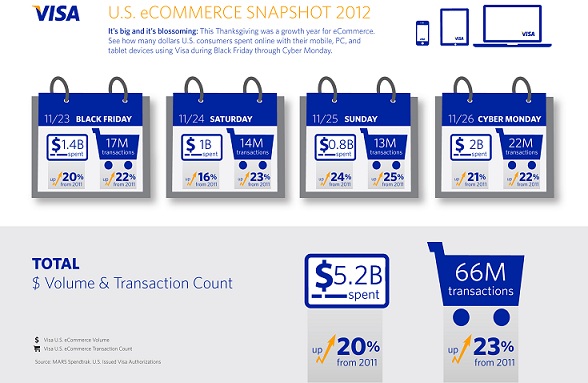 On November 23, which consist of the U.S. busiest holiday shopping day of the season, the average transaction messages per second processed by Visa increased the three times during the last 10 years.