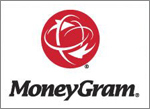 Aug 30, 2010 – MoneyGram International announced a relationship that will enable Univision MasterCard(R) Prepaid cardholders the ability to load their cards at approximately 35,000 MoneyGram agent locations nationwide. The Univision MasterCard Prepaid Card is a prepaid card offered by Univision Communications Inc., the nation's leading Spanish-language media company. The relationship between MoneyGram and Univision brings together of the largest reload networks in the United States with one of the strongest brands for Hispanic Americans.
"This alliance has the potential to reach more than 20 million underbanked Hispanics living in the U.S. today and equip them with a convenient and affordable alternative to cash," said Greg Waltz, vice president and general manager of Payment Products at MoneyGram. "With Univision's strong brand loyalty and MoneyGram's large number of reload locations across the country, such as Albertsons LLC and CVS/pharmacy, the alliance will provide Univision consumers with a convenient option for reloading."
The new Univision MasterCard(R) Prepaid Card, which launched in July, provides Hispanic consumers with a convenient and affordable alternative to carrying cash or using a credit card. This prepaid card is a cheap, safe and easy way to track and manage spending.
MoneyGram is offering Univision MasterCard(R) Prepaid Card usersthe first load for free. Following the first free load, subsequent reloads using MoneyGram will be just $3.95.
"We look forward to serving Univision prepaid cardholders and introducing them to the range of services available at our agent locations to meet their payment needs," said Waltz. "Whether it is reloading a prepaid card, paying a bill or sending money back home to friends and loved ones, MoneyGram is a trusted partner for millions of Americans who rely on cash or don't have a bank account."
MoneyGram offers reloading for hundreds of prepaid card programs in retail locations in virtually every community including many grocery, pharmacy and convenience store chains.
About MoneyGram International, Inc.
MoneyGram International offers more control and more choices for people separated from family and friends by distance to meet their financial needs. A leading global provider of money transfer services, MoneyGram International helps consumers send money around the world with funds arriving at available agent locations in as little as 10 minutes. Its global network is comprised of 203,000 agent locations in more than 190 countries and territories. MoneyGram's convenient and reliable network includes retailers, international post offices and financial institutions.
Source: MoneyGram International, Inc.