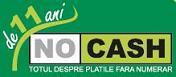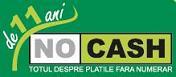 January 10, 2013 – A new report from Juniper Research finds that over 1 billion mobile phone users will have made use of their mobile devices for banking purposes by the end of 2017, compared to just over 590 million this year.  Whilst the forecast of 1 billion users by 2017 represents over 15% of the mobile subscriber base, it should be acknowledged that around half of all mobile subscribers remain unbanked, with limited access to traditional financial services.
The new Juniper report, Mobile Banking: Handset & Tablet Market Strategies 2013-2017, found that most banks have at least one mobile banking offering, either via messaging, mobile browser or an app-based service.  Yet a number of the larger banks are now confidently deploying two or more of these technologies together, particularly where there is significant smartphone and tablet penetration.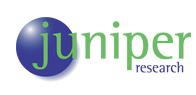 "From the banks' perspective the triple play platform is advantageous as it avoids them having to switch suppliers for different approaches as well as maximising client reach.  While messaging remains highly popular and relevant in the financial sector, apps will be the dominant access mode in developed markets with banks reporting an increased number of visits per month on their mobile apps", noted report author Nitin Bhas.
The report finds that the ability to access banking information and make transactions whilst on the move 'whenever you want' and 'wherever you are' is a compelling proposition to most banking customers.  The report provides the relative proportion of mobile banking users accessing information services ("push") and transactional banking services ("pull").
Juniper shared other key findings from the report, as well:
Transactional mBanking usage will reflect similar growth rates to mobile banking information service
The developed markets of Far East & China, North America and Western Europe will have the highest penetration of users in 2017.