Today, over 85% of retail payments globally are still carried out using cash or check, with the percentage being much higher in Africa. However, the appetite for card usage in Africa is increasing.
Ecobank and MasterCard announced a multi-country licensing agreement which will provide access to MasterCard's electronic payments solutions for Ecobank's customers in a further 23 African countries. The agreement is the culmination of a Memorandum of Understanding originally signed in November 2011, and importantly, enables electronic payments access to more than 60% of Africa's population. In addition, the banking group will become an issuer and acquirer of MasterCard products in more than 1,200 branches across Africa.
Ecobank subsidiaries in 28 countries across Sub-Saharan Africa are now licensed to issue and accept electronic payments through MasterCard prepaid, debit and credit cards. With this partnership, Ecobank's customers in this fast-growing region will have access to MasterCard's credit, debit and prepaid card products, whilst MasterCard will leverage Ecobank's unrivalled pan-African footprint to provide its electronic payments solutions to a wider customer base.
Ecobank is now licensed by MasterCard in the following 28 countries: Burkina Faso, Benin, Burundi, Cameroon, Central African Republic, Chad, Republic of the Congo, Democratic Republic of Congo, Cote d'Ivoire, Gabon, Gambia, Ghana, Guinea (Conakry), Guinea-Bissau, Kenya, Liberia, Malawi, Mali, Niger, Nigeria, Rwanda, Senegal, Sierra Leone, Tanzania, Togo, Uganda, Zambia and Zimbabwe.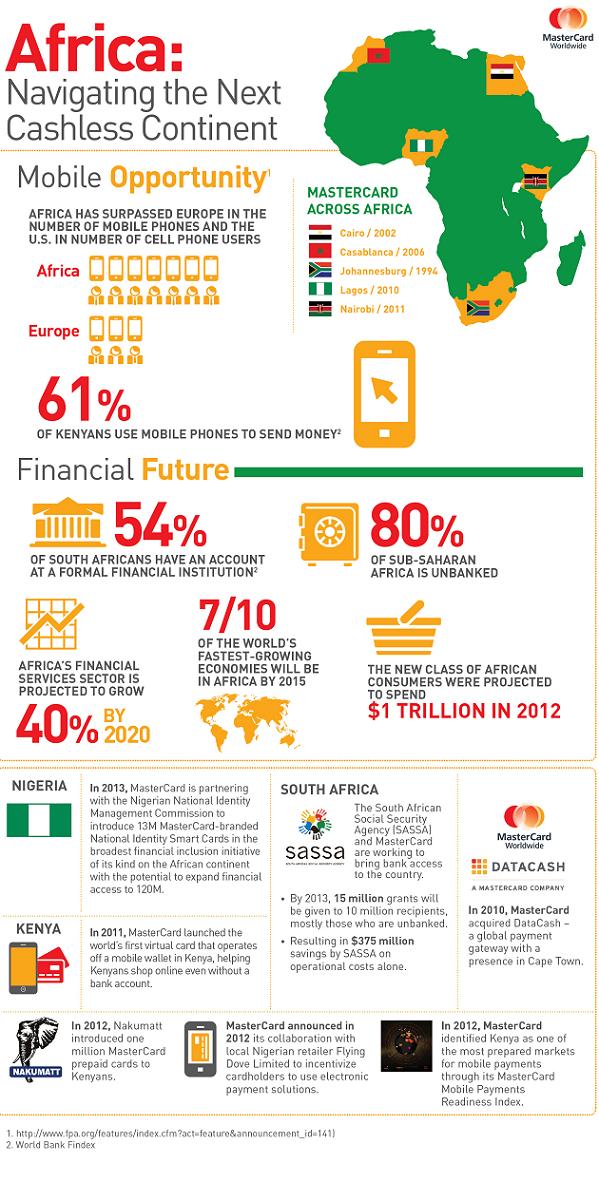 Source: www.mastercard.com