More than 15 international experts are coming to "PSD2. New Business Models" Fintech Banking Summit the NOCASH event dedicated to the second European Directive of Payment Services and new busines models. Two of them are proposed by KPMG, the Gold PARTNER of the Summit.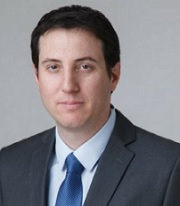 Dorel Blitz, is head of Fintech, KPMG Israel, managing the Fintech practice and also a member of KPMG Fintech GSI from 2015. In this role Mr. Blitz is in charge of FIS. Advisory Services around Digital, Transformation & Fintech. His role also includes managing Business Development & Implementations of Fintech companies in local & global FIS and Investments (with KPMG Capital). Prior to joining KPMG, Mr. Blitz worked as an Innovation Manager with Bank Leumi, one of Israel's longest standing and largest banks.
In Bank Leumi, he acted as Leumi Group's global Fintech leader, heading a cross-functional business development team, including strategy, business lines, technical and regulatory staff in a launch of innovative and disruptive new strategies, products & services. He also built strategic partnerships with labs/accelerators and future-focused tech companies/start-ups and with the local / global Fintech industry. Worked jointly with CIO, CTO, Deputy CEO and senior VPs.
At "PSD2. New Business Models" Fintech Banking Summit, Mr. Blitz will discuss Fintegration – bank and fintech cooperation models, PSD2 as an opportunity for banks and banks can leverage collaboration with fintechs according to their needs to gain a competitive edge and how KPMG is facilitating such cooperations. He will give real case studies from his experience.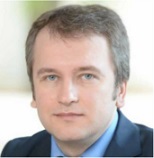 Sebastian Otleanu, Managing Partner TMO Attorneys at Law in Association with KPMG Legal, is a business lawyer with over 14 years of experience, primarily in the financial sector. He has advised local and international clients on transactions and financial products and services; and on authorizing banks, non-banking financial institutions, payment institutions and e-money issuers. Mr. Olteanu is trusted by leading Fintech companies, in particular with the adjustment of their business models in order to comply with complex legal and regulatory environment. He is also constantly involved in the dialogue with local regulators to address their concerns and expectations.
The "PSD2. New Business Models" Fintech Banking Summit takes place on 28 & 29 of November at Romanian Banking Institute. in Bucharest. More details regarding speakers and tickets can be found on the web platform of the event, www.nocashevents.ro: "European payment landscape is changing. Be ready!"