June 29, 2011 – Gemalto, the world leader in digital security, announces that Intesa Sanpaolo is deploying a new contactless prepaid card specifically designed for tourists taking part in the celebrations for the 150th anniversary of Italy's unification this year. The bank is issuing the cards through its service center Setefi. Intesa Sanpaolo is among the top banking groups in the Euro Zone and a leading bank in Italy, offering its services to more than 11 million customers.
Carta Esperienza Italia 150 puts visitors on the fast track to celebrate the 150th anniversary of Italy's unification in Turin and other cultural capitals. Users can enjoy the speed and convenience of contactless payments in shops, as well as the security of EMV for conventional payments and online purchases. They are also offered speedy access to museums and cultural events.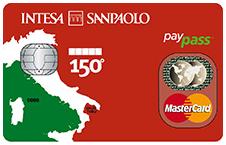 Visitors can easily travel in the city area, by loading dedicated offers from the Turin transport company ("Gruppo Torinese Trasporti") onto their card. They can purchase the card at Intesa Sanpaolo branches, at Gruppo Torinese Trasporti outlets in Turin, as well as in touristic places (such as "Officine Grandi Riparazioni di Torino" and "Reggia della Venaria Reale").
"Based on its extensive experience in the banking, transport and access control sectors, Gemalto was able to provide such strong project management services to federate all the parties involved," commented Andrea Rossi, Cards Operations Manager at Setefi, Intesa Sanpaolo Group. "Their sound expertise in EMV contactless payment worldwide was also a determining factor in our selection."
"The Carta Esperienza Italia 150 brings tourists increased trust and convenience, with a host of applications combined in a contactless prepaid card," added Gabrielle Bugat, Senior Vice President, Gemalto. "This project enables Intesa Sanpaolo to strengthen their differentiated brand image and also to target a significantly wider customer base."
For more details about museums and exhibitions, information on discounts, promotions, points of sale of Carta Esperienza Italia 150, please visit https://www.cartaesperienzaitalia150.com/