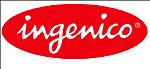 Istanbul, June 22, 2010 ‐ Ingenico, the leading worldwide provider of payment solutions, today announces its partnership with Bank Asya, a leader of the payment systems sector, for the roll out of contactless payment solutions in Turkey. During the pilot phase, integrated POS terminals with contactless reader will be deployed in 114 taxi cabs of the Sabiha Gökçen Airport, Istanbul.
Bank Asya will supply the Ingenico EFT930 GPRS Mobile Terminal to the taxis, offering a secure method to accept payment by contactless cards as well as by contact and debit cards. After the pilot phase, the project will be expanded to more vehicles in the near future.
Convenient and user friendly, contactless payment solutions have initially been deployed for public transportation for the payments of less than 35 TL (circa 17€). With this new project, Bank Asya is now developing its offer for the taxis. For amounts greater than 35 TL, payment will still be made by contact cards with the terminals.
Mustafa Ölmez, Payment Systems Manager of Bank Asya, indicated that using the card payment solutions in cabs brings major convenience for both the passengers and the drivers: "At Bank Asya during the last two years, we have carried out several studies on the adoption of contactless payment.
Solutions for public transportation, bridge and highway tolls have been extremely well received. We now aim to ease the lives of the cab passengers and drivers by deploying this offer for the taxis."
Source: Ingenico