2022 was the biggest year ever for crypto hacking, with $3.8 billion stolen from cryptocurrency businesses, according to a new report from Chainalysis.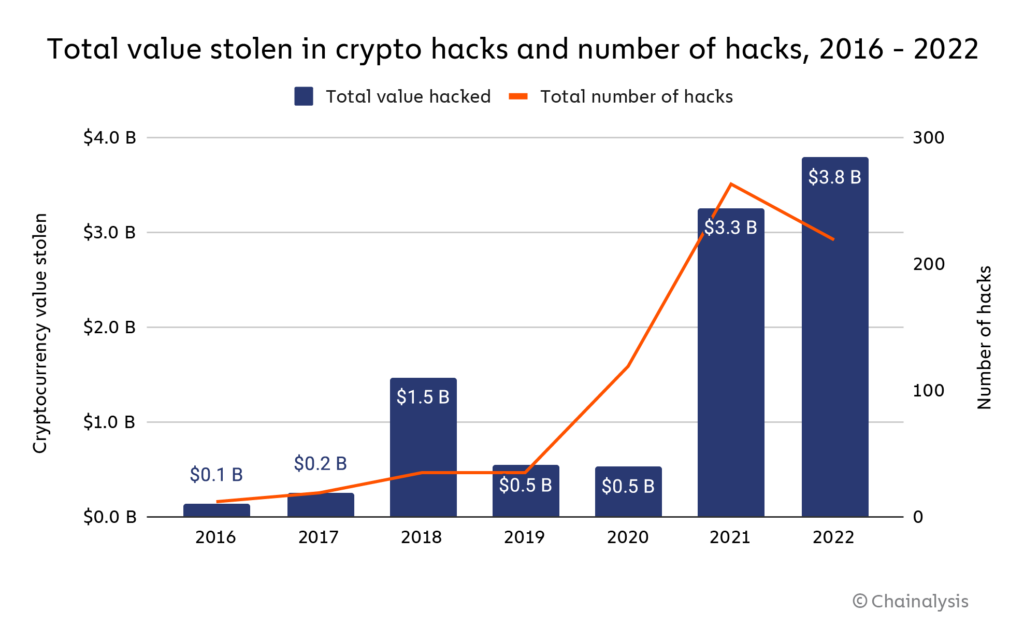 Hacking activity ebbed and flowed throughout the year, with huge spikes in March and October, the latter of which became the biggest single month ever for cryptocurrency hacking, as $775.7 million was stolen in 32 separate attacks.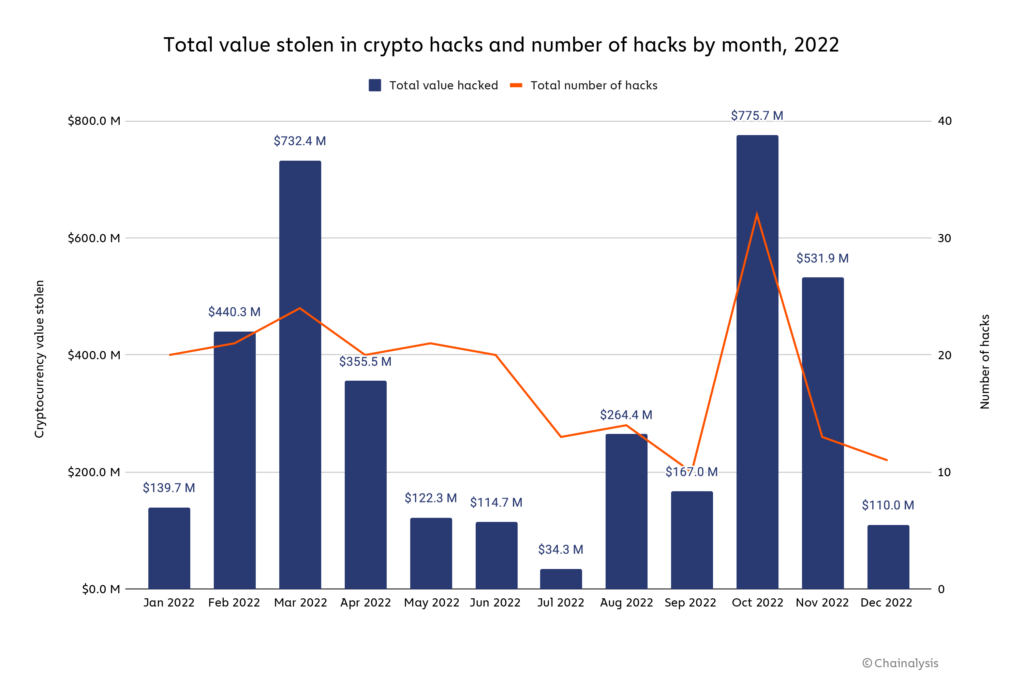 DeFi protocols by far the biggest victims of cryptocurrency hacks
In last year's Crypto Crime Report, we wrote about how decentralized finance (DeFi) protocols in 2021 became the primary target of crypto hackers. That trend intensified in 2022.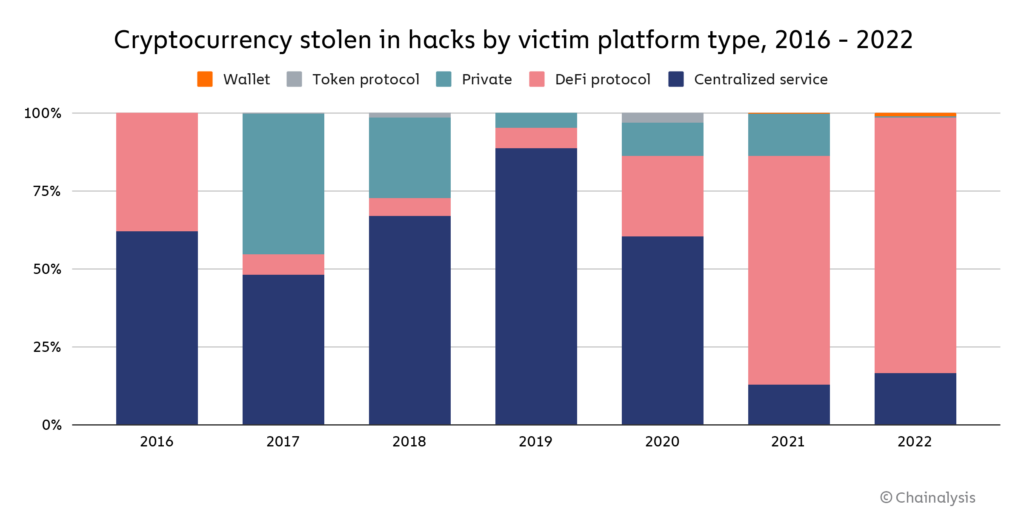 DeFi protocols as victims accounted for 82.1% of all cryptocurrency stolen by hackers — a total of $3.1 billion — up from 73.3% in 2021. And of that $3.1 billion, 64% came from cross-chain bridge protocols specifically. Cross-chain bridges are protocols that let users port their cryptocurrency from one blockchain to another, usually by locking the user's assets into a smart contract on the original chain, and then minting equivalent assets on the second chain. Bridges are an attractive target for hackers because the smart contracts in effect become huge, centralized repositories of funds backing the assets that have been bridged to the new chain — a more desirable honeypot could scarcely be imagined. If a bridge gets big enough, any error in its underlying smart contract code or other potential weak spot is almost sure to eventually be found and exploited by bad actors. 
Follow the link to find out How do we make DeFi safer?