Google has unveiled a new version of its Google Wallet service that avoids the requirement for individual payment cards to be loaded onto a secure element. Instead, a prepaid MasterCard which draws funds from linked credit and debit cards is pre-loaded onto the secure element.
Unlike version 1.0, which needed card issuers to become directly involved in provisioning their payments cards onto the wallet, Google Wallet 2.0 allows a single prepaid MasterCard to be stored on the secure element. When a user conducts a mobile payment, this prepaid card draws on a credit or debit card which the user has previously linked to the card account to fund the purchase.
Launched a little over a year ago, Google Wallet was hyped as the service that would jump-start the NFC mobile payments revolution but takeup has been sluggish.  Although security concerns have played a part, the main reason for the tepid welcome has been the search giant's inability to move beyond its initial launch partners of MasterCard, Citi and Sprint.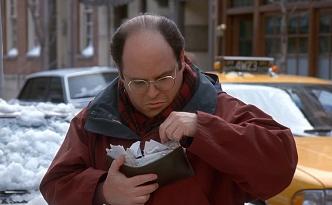 This is now being addressed with a new, cloud-based version of the Google Wallet app that supports all credit and debit cards from Visa, MasterCard, American Express, and Discover. The app stores card details on Google's servers rather than on the handset, with a wallet ID – a virtual MasterCard – on the phone's secure storage area used to enable transactions at the point of sale.
The firm says that this new approach speeds up the integration process for banks so they can add their cards to the Wallet app in just a few weeks. By using the cloud, it has also been able to add a new security feature that lets users remotely disable their mobile wallet on a lost phone.
"Since we released the first version of Google Wallet, the app that makes your phone your wallet, we've made it available on six phones from Sprint and Virgin Mobile, as well as the new Nexus 7 tablet. We've also partnered with more than 25 national retailers, and thanks to MasterCard PayPass, you can pay with your phone at more than 200,000 retail locations across the US.
"Today we're releasing a new, cloud-based version of the Google Wallet app that supports all credit and debit cards from Visa, MasterCard, American Express, and Discover," Robin Dua, head of product management for Google Wallet, writes on the Google Commerce blog. "Now, you can use any card when you shop in-store or online with Google Wallet. With the new version, you can also remotely disable your mobile wallet app from your Google Wallet account on the web."
"To save a card to Google Wallet, just enter the number into the mobile app, online wallet, or Google Play when making purchases. When you shop in-store, you can use Google Wallet in conjunction with your selected credit or debit card for purchases. Shortly after making a payment, you'll see a transaction record on the phone with the merchant name and dollar amount. You can now view a history of all your in-store and online purchases from the online wallet.
"To support all credit and debit cards, we changed our technical approach to storing payment cards. The Google Wallet app now stores your payment cards on highly secure Google servers, instead of in the secure storage area on your phone. A wallet ID (virtual card number) is stored in the secure storage area of the phone, and this is used to facilitate transactions at the point of sale. Google instantly charges your selected credit or debit card. This new approach speeds up the integration process for banks so they can add their cards to the Wallet app in just a few weeks. Banks that want to help their customers save cards to Google Wallet, including their custom card art, can apply here — there is no cost."
Further details of how the new system works are provided online through Google Wallet support. Here, the company explains that "you can now add your Visa, MasterCard, American Express, and Discover credit and debit cards to Google Wallet. Your credit or debit cards become either linked cards or cards which are directly enabled for use with Google Wallet mobile app."
Linked credit and debit cards work as follows:
When you add credit or debit cards to the Google Wallet mobile app, you will be issued a virtual MasterCard card by The Bancorp Bank, Google Wallet's partnering bank. This virtual MasterCard is referred to as the "Google Wallet Virtual Card" in the Terms of Service.

When you activate your credit or debit cards in Google Wallet, they are linked to the virtual MasterCard card. When you make an in-store purchase, Google Wallet facilitates payment to the merchant for your in-store purchase using the virtual MasterCard, then charges the amount of the original purchase to your selected debit or credit card.

For these transactions, the merchant will not receive your credit or debit card credentials. Rather, Google Wallet will presents the virtual MasterCard card to the merchant. Transactions with linked cards will appear on your bank statement as "Google *merchant name".

If prompted by the cashier, say that you're "paying with credit" via MasterCard. You can find the last four digits of your virtual MasterCard account in the card details page of one of your linked cards.

Directly enabled credit and debit cards work as follows:

Some cards, such as the Google Prepaid Card and most Citibank MasterCard cards, are directly enabled by the issuing bank for use with Google Wallet and are not linked to the virtual MasterCard account. When you use the Google Wallet mobile app for an in-store purchase, your card details are presented directly to the merchant. The merchant will receive your registered card information, and will process the transaction as if you had presented the physical credit or debit card for payment.

Google has also added the ability for users to easily disable their mobile wallet if it's lost. "If you lose your phone, just visit the 'Devices' section in the online wallet and select the phone with the mobile wallet you wish to disable," Dua explains. "When you successfully disable your wallet on a device, Google Wallet will not authorize any transactions attempted with that device.

"If the Google Wallet online service can establish a connection to your device, it will remotely reset your mobile wallet, clearing it of card and transaction data. There is no way you can do that with your leather wallet."

For now, Google Prepaid Cards and some Citi MasterCard cards will remain active until Google Wallet can remotely connect and reset your mobile wallet, however, Dua adds.

The new Google Wallet app is available now on Google Play for consumers in the US.

"We think this new option will increase the appeal of the Google Wallet — by making it more convenient for consumers with any card issued by any US bank to enjoy the speed and convenience of PayPass Tap & Go payments from their NFC-enabled Android phone," says MasterCard's Mung Ki Woo.  "We expect to see a lot of new customers signing up for the program, linking a card — and tapping at PayPass terminals across the US".

Follow the link to see the official movie presentation of Google Wallet 2.0:

<iframe width="640″ height="360″ src="http://www.youtube.com/embed/VuFVsaFCzsw?feature=player_embedded" frameborder="0″ allowfullscreen></iframe>