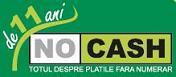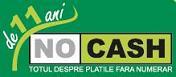 August 13, 2012 –  The Electronic Transactions Association (ETA), the trade association of the global electronic payments industry, is creating a new industry wide task force to develop a unified system for payments made via mobile devices such as smartphones. The Mobile Payments Committee will develop and implement industry-wide solutions to the complex policy and business issues surrounding the emergence of mobile payments in the U.S and globally.
The success of mobile payments depends heavily on collaboration amongst many different players–banks, carriers, retailers and card schemes. That's why, on Friday last week, the Electronic Transactions Association has launched its new Mobile Payments Committee, a task force of representatives from top companies in the innovative market of mobile payments, including all four major mobile network operators – AT&T, Sprint, T-Mobile, and Verizon.
"Mobile payments represent a game-changing business opportunity for our industry, and ETA's mission is to help our member companies succeed in this business," said ETA Chief Executive Officer Jason Oxman. "Our industry must work collaboratively to ensure that the regulatory and business environment promotes innovation and cooperation. As the trade association of the payments industry, ETA is the hub of activity in mobile payments, and our Mobile Payments Committee will help ensure that consumers and merchants have access to an efficient, reliable and secure mobile payments system."
The Mobile Payments Committee is chaired by Jackie Moran, Executive Director of Federal Relations for Verizon, and includes representatives from ETA member companies engaged in all aspects of mobile commerce, including credit card networks, processors, mobile network operators, developers, financial institutions and device manufacturers. ETA also announced today that all four of the nation's major mobile network operators – AT&T, Sprint, T-Mobile, and Verizon – have become ETA member companies and will participate in the Mobile Payments Committee.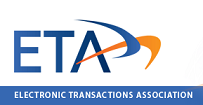 "As a nascent industry, the mobile payments market is just beginning to realize its full potential as a robust enabler of global electronic commerce," said Moran. "The Mobile Payments Committee is designed to ensure that the early stages of mobile payments are handled in the best possible way: With insight and ingenuity from all the players – private as well as public sector – involved in the exciting future of mobile payments."
Other ETA member companies participating in the Mobile Payments Committee include Google, Isis, Verizon, Capital One, American Express, Discover, MasterCard, Visa, PayPal, VeriFone, Intuit, First Data, Panasonic and Neustar. The Mobile Payments Committee will address several issues facing the future of mobile payments, including:
the business relationships needed to foster innovation and achieve network interoperability among merchants, credit card companies, mobile networks, equipment operators, equipment manufacturers and financial institutions;
exploring the necessity of "best practices" that ensure merchants and consumers have access to the most innovative and effective mobile payments solutions;
the education of legislators and regulators developing public policy around mobile payments; and
the education of merchants and consumers about the potential of mobile payments to provide a more efficient, reliable and secure experience at the point of purchase.
ETA's Mobile Payments Committee will hold its first meeting in late August and hold regular monthly meetings thereafter. The Committee will frequently update companies engaged in the mobile payments industry as well as policymakers on relevant proposals and solutions. While these proposals will remain voluntary, the Mobile Payments Committee will work with member companies to implement them in a comprehensive manner to ensure that the new field of mobile payments provides consumers and merchants with the best, most reliable, and most secure system.
Source: ETA (Electronic Transactions Association)