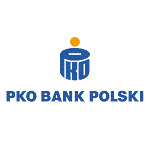 Dec. 2, 2010 – Gemalto, the world leader in digital security, announces it has been selected by PKO Bank Polski for the migration of its entire portfolio of Visa debit cards for individual clients, from magnetic stripe technology straight to EMV contactless.
PKO Bank is the largest financial institution in Poland serving more than 8.5 million customers, and with the largest sales network – 1,211 branches and 1,938 agencies across the country. Mass deployment started in September 2010 and the bank plans to issue around 6.5 million Visa payWave cards to its customers by the end of 2011.
PKO Bank Polski S.A. is the first bank in Poland to convert an entire card portfolio to contactless, leading the way to the introduction of this new technology in the country. The massive deployment of Visa payWave is part of PKO BP's strategy to offer innovative products to its customers and to boost the development of cashless transactions in Poland.
In addition to the security of EMV, the card provides a new and simple way to pay for purchases up to 50 Polish Zloty (€12.5, USD17). PKO BP customers will benefit from the speed and convenience of contactless in thousands of acceptance points, at department stores, fast-food restaurants, cinemas, bookstores or pharmacies.
Source: Gemalto