Since mobile devices have achieved full market penetration and rich service levels they are an ideal channel for SEPA payment instruments. The usage of the mobile device is hereby primarly considered for the payment initiation.
Creating ease, convenience and trust for end-customers (payers/consumers and beneficiaries/merchants) is regarded as critical for the further development of mobile payments. Since a mobile may be regarded as a key tool to address these challenges, the European Payments Council (EPC) has decided to devote a white paper to this concept.
The EPC's white paper"Mobile Wallet Payments" has been written in a non-technical style to inform payment service providers, their customers and all the stakeholders involved in the payments value chain about the EPC's views on the usage of mobile wallets as an enabler for m-payments in SEPA.
"Today, mobile wallets are in their early stages of development. However its potential success will very strongly depend on its value proposition to the consumer", according to the study.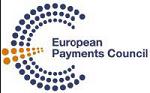 "No one in the payment ecosystem knows how exactly the mobile marketplace will evolve in the coming years. But the offering of additional mobile services (such as ticketing, loyalty, couponing, etc.) next to financial services appears to be potentially important for the value proposition".
"Consumer need to be motivated to try mobile wallets so that they get convinced that it is secure and ubiquitous".
The EPC's white paper outlines, among other things, how trust in, and availability of, a wide range of easy to use services offered with mobile wallets may be regarded as a facilitator for m-payments.
The document first describes a number of use cases of mobile wallets for financial services as an introduction to the subject. Next it is explained how mobile wallets may be regarded as a facilitator for m-payments and the mobile wallet ecosystem is analysed.
The white paper further describes various mobile wallet models which may be identified in the market today. It also contains a high level overview of some technical and life cycle management aspects and provides a list of the main industry and standardisation bodies involved.
The document addresses the usage of a mobile wallet for the access and initiation of both mobile contactless and mobile remote payments.
European Payments Council encourages an open dialogue and collaboration of all relevant stakeholders so that these issues are addressed adequately while contributing to the success of m-payment services through mobile wallets. The white paper is published for a period of 3 months to seek comments from all interested parties.
Download the document "EPC – Mobile Wallet Payments – 2013"