The European Banking Authority (EBA) today published its Report on diversity practices and the gender pay gap at the level of the management body.
. Already 27.75% of non-executive directorships are held by women.
. Only 18.05% of executive directors are female.
. Gender balance in Northern and Eastern Europe is generally better than in other parts of the EU.
. 27.05% of institutions still lack the mandatory diversity policy.
A clear positive correlation between gender balance and Return on Equity (RoE) exists. On average, RoE of credit institutions with a good balance of male and female executive directors stands at 7.88%, compared to 5.27% in those credit institutions where gender balance is absent.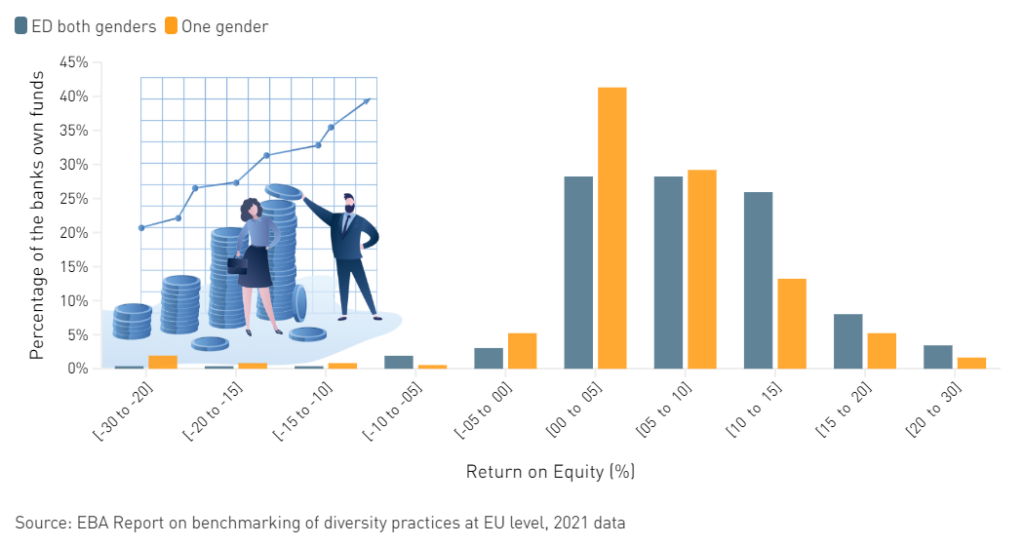 Women earn on average 9.48% less than male executive directors and 5.90% less than male non-executive directors.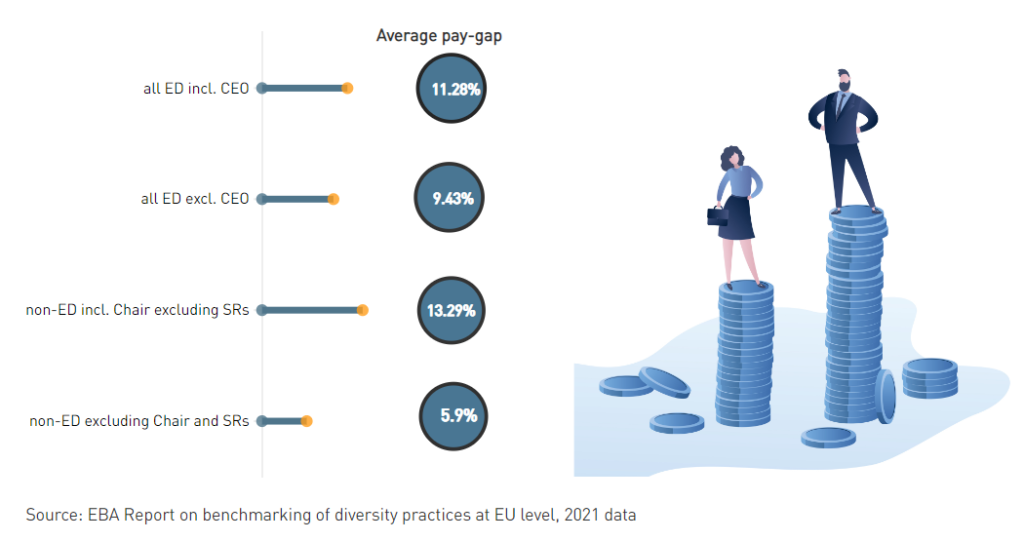 _____________
Since 2015, the EBA has been collecting data on credit institutions and investment firms' diversity policies, the composition of the management body in terms of gender, age, geographical, educational and professional background and the gender pay gap at the level of the management body.
The main findings of the Report describe the situation as of December 31, 2021. The figures are based on a representative sample of 662 credit institutions and 129 investment firms selected by national competent authorities of all EU Member States, Lichtenstein and Iceland, on the basis of common criteria set out by the EBA.