At its latest economic and financial affairs meeting, the Council of the EU – made up of ministers from EU member states – regrets that the current SEPA migration in Member States, with few exceptions, is far from being complete (as identified by a recent report of the European Central Bank). Some stakeholders seem to be planning for a late SEPA migration and therefore may be exposed to undue operational risks impacting smooth handling of payments, according to the Council.
The body underlines that end-users such as "big billers", SMEs and public administrations have their own responsibility to ensure SEPA migration. STRESSES that all payment orders which are not submitted in the format requested by Regulation (EU) No 260/2012 after 1 February 2014 may not be processed by all Payment Service Providers in euro area Member States, which otherwise would be sanctioned.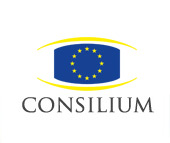 Therefore, the Council calls upon all Member States to significantly intensify communication measures primarily at national level to eliminate existing public awareness gaps, especially vis-à-vis SMEs, small public administrations and local authorities.
Furthermore, the Council invites euro area National Central Banks, Ministries of Finance and other competent authorities, national banking federations and individual banks to enhance Communication activities on SEPA migration before summer 2013 through all relevant media channels, where these have not been successfully initiated already.
Banks and other payment service providers also need to step up their efforts to familiarise end-users on technical, business and contractual issues related to Sepa migration and provide assistance for the move. For a start, individual information letters should be sent out to corporate clients.
For more conclusions follow the link: Council Conclusions on SEPA – press release