El Salvador's president says he will make the Bitcoin cryptocurrency legal tender in the country, according to BBC.
If his plan is backed by congress, the Central American country would be first in the world to formally adopt the digital currency.
It would be used alongside the US dollar, El Salvador's official currency.
President Nayib Bukele says Bitcoin will make it easier for Salvadorans living abroad to send payments home.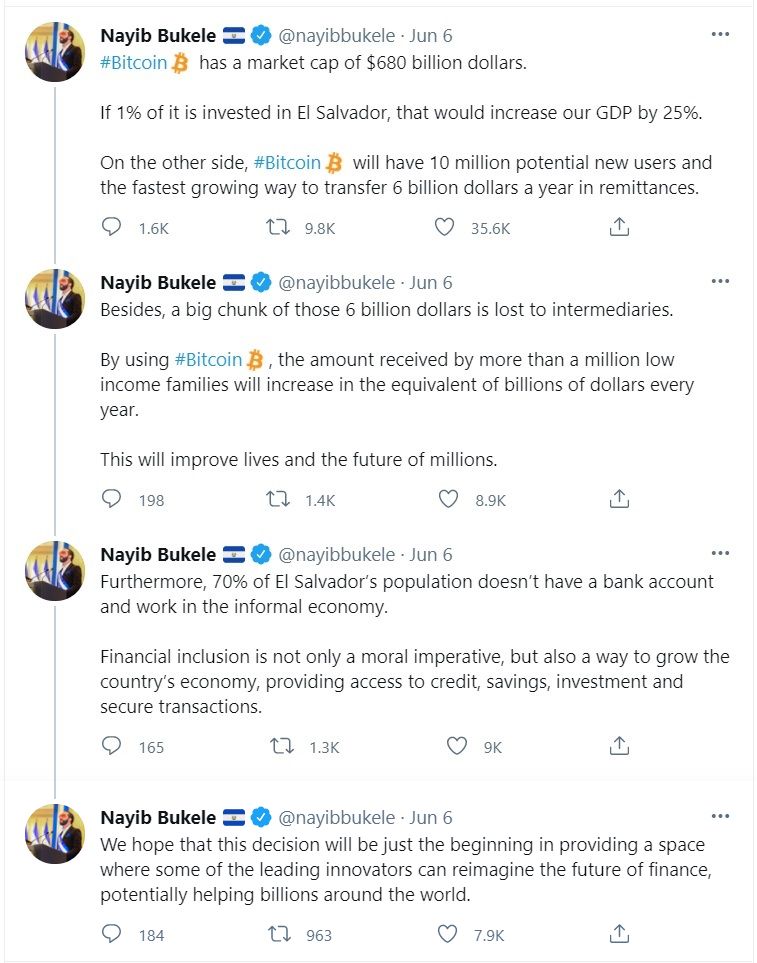 He said he would send the legislation to Congress this week.
Should it pass, the move would open up financial services to the 70% of Salvadorans who do not have bank accounts, the president said.
El Salvador's economy relies heavily on remittances, or money sent home from abroad, which make up around 20% of the country's gross domestic product (GDP).
More than two million Salvadorans live outside the country, but they continue to keep close ties to their place of birth, sending back more than $4bn (£2.9bn) each year.