The European Banking Authority (EBA) published today the 8th edition of its Consumer Trends Report for 2022/23, which summarises trends observed for the products and services under the EBA's consumer protection mandate. The Report has also identified two issues facing consumers in the EU: fraud in retail payments and over-indebtedness and arrears. These issues will shape the EBA's consumer protection priorities over the next two years.
​The Report presents quantitative data for the retail banking products which covers mortgage credit, consumer credit, payment accounts, payment services, electronic money and deposits. The Report observes that mortgage credit was affected by rising inflation and the normalisation of interest rates, while credit products were impacted by poor creditworthiness assessments and the rise of new and unregulated credit products. All these issues have been identified as key drivers for consumers' repayment difficulties and, ultimately, over-indebtedness.
​Fraud in retail payments, mainly perpetrated by new and different techniques implemented by fraudsters, was the other identified issue as experienced by consumers, based, inter alia, on fraud data collected from the year 2021 when financial institutions in several EU Member States had not complied yet with the requirements sets out in Payment Services Directive (PSD2) and the EBA's technical standards on strong customer authentication.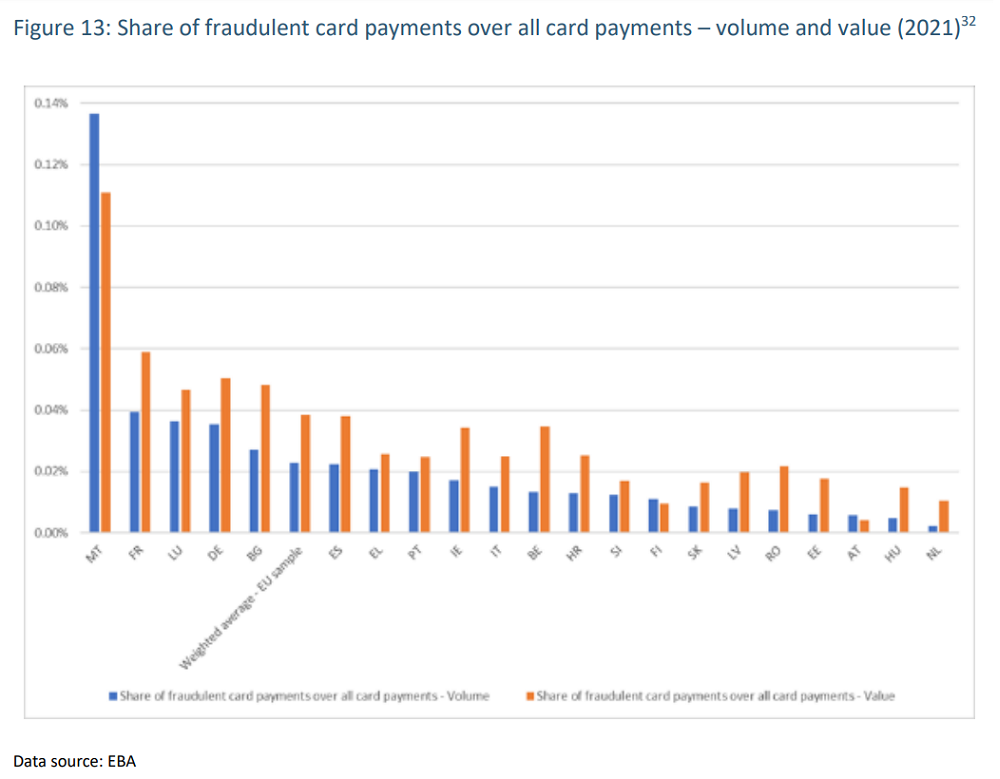 As we can see in Figure 13, although the value of card payment fraud in Romania is half of the EU average, the local market still registers a fraud level of over 0.02% in the total value generated by card payments. In 2021, statistics centralized by BNR (see the table) revealed that the value of payments made by all kind of cards (debit + credit) was 171.154 million Lei (Euro 34,785 million). This means 7 million euros were fraudulent card payments.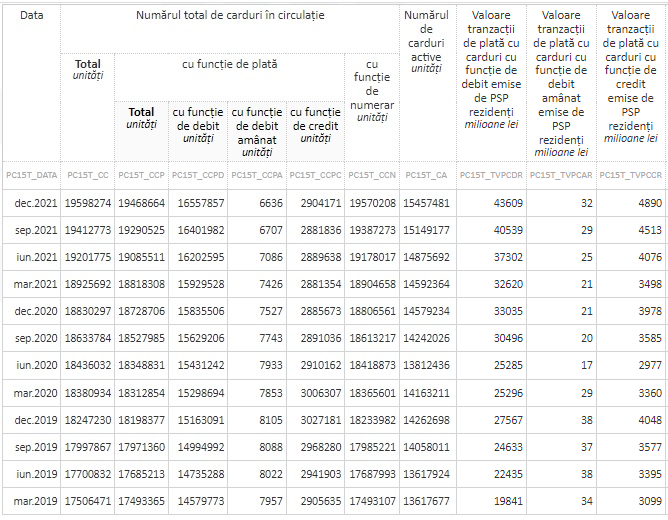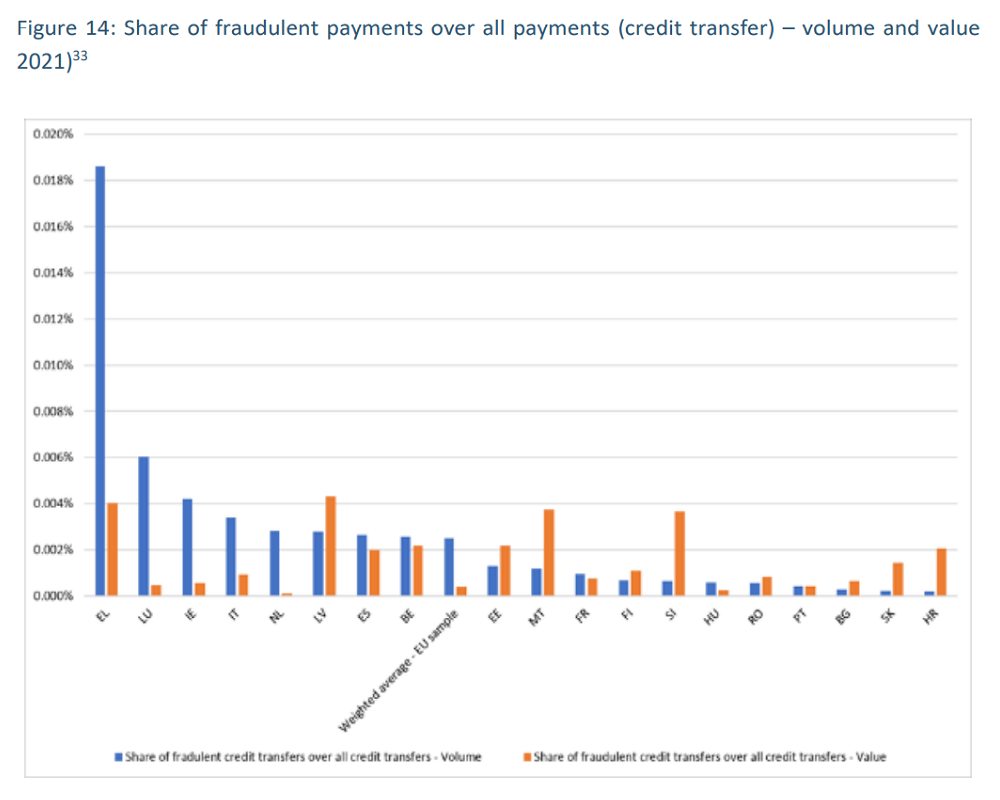 The Report is based on information provided by the national authorities of the 27 EU Member States, national and EU consumer associations, the members of the 'Financial Dispute Resolution Network', and EU industry associations, and quantitative data from a variety of different sources.
_____________
DOCUMENTS
Consumer trends report 2022/2023
LINKS