January 17, 2012 – Traditional banking is facing its steepest challenge in over a generation. Digital banking will overtake branch networks as the main way customers deal with their banks by 2015, according to a global survey from PricewaterhouseCoopers. The poll of 3000 people in nine countries shows that most are willing to pay up to £10 a month for digital banking services if they believe they offer convenience and value. The research reveals that customers are willing to pay for social media notifications, an electronic wallet for loyalty cards and financial tools provided by banks.
Consumers would be willing to pay around £4.20 a month for digital banking services, which could generate an extra £50 a year income for banks. The international survey found that across the countries studied, consumers would agree to pay between £2 and £10 a month to use new technological developments if they offer convenience and value, suggesting banks have been "too slow" and need to catch up with other industries such as retail and travel.
In the UK, almost two thirds of respondents are prepared to pay just over £4 a month for their bank to store loyalty card information and convert accumulated points into cash. This amounts to an annual fee income for banks of approximately £50 per customer.  Respondents would be willing to pay to be notified via Twitter or Facebook about a transaction. Almost two thirds (65%) of UK consumers also said they would pay for their bank to store loyalty card information and convert points into cash.
PwC says its findings show that banks have been slow to respond to the digital innovations that have changed business models and redefined customer experience in other sectors such as retail and travel.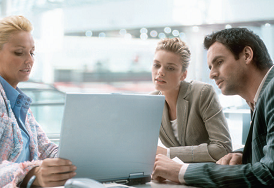 Matt Hobbs, retail and commercial banking partner, PwC, says: "Generation Y are now choosing their main banking provider and represent an important source of future value for banks. Banks need to take their digital products to the next level if they want to secure these customers as they expect a rich digital experience that is both mobile and social and integrates their banking needs with their digital lives."
However, despite technology opening up banking to a number of new players, there is little evidence to suggest that they will be successful in taking over the entire customer relationship from banks, says PwC.
The survey reveals that the majority of respondents – 61% – still trust their banks over other providers with their current account, although new entrants, such as mobile payment providers, will act as a catalyst for change. This means banks may need to partner with technology, mobile and other non-traditional providers in order to deliver the digital experience customers now expect.
Says Hobbs: "The growth of digital has removed key barriers to market entry, including the need for large branch networks, customer inertia and brand trust. Because of this, banks need to consider strategic acquisitions or partnerships with digital innovators to secure their long-term position and market share."
Stephen Whitehouse, retail and commercial banking partner at PwC, told the Press Association: "Customers don't necessarily want free banking, what they want is value for money.
"What customers do not want is 'gotcha' pricing, where they miss a repayment and suddenly they're paying an extraordinary amount of money. They want something clear and transparent that adds value. Digital is offering a way for banks to completely revamp their business model."
Mr Whitehouse said increased use of online banking would increase transparency in banking by making comparisons by better-informed customers much easier.
He added: "Banks are clearly missing a trick if they don't start to invest in their digital offerings and only see digital as a way to reduce costs. Banks have generally been too slow to embrace the digital innovation customers now expect from other industries, such as retail or travel."
More than 3,000 customers were surveyed across the UK, Canada, China, France, Hong Kong, India, Mexico, Poland, and the United Arab Emirates.