AROBS Transilvania Software has launched a contactless payment solution, MonePOS. Being an mPOS solution, MonePOS addresses the mobility industries such as taxi, courier, food delivery and more. For any payment made through MonePOS, the application will issue a POS receipt and send it to the user by SMS or e-mail.
After 22 years of experience in technology and business optimization, AROBS Transilvania Software launches a contactless payment solution, MonePOS.
"The payment solution brings new elements on the Romanian market: MonePOS, a small device that interconnects directly with the charging systems and allows any payment in just 10 seconds," the company said.
Moreover, the company says that MonePOS is different from other POS or mPOS on the market because "integrates easily and quickly with other software or hardware solutions, eliminating the need for other intermediate devices". Also, the connection methods are diverse and adaptable: Bluetooth, WiFi or USB cable.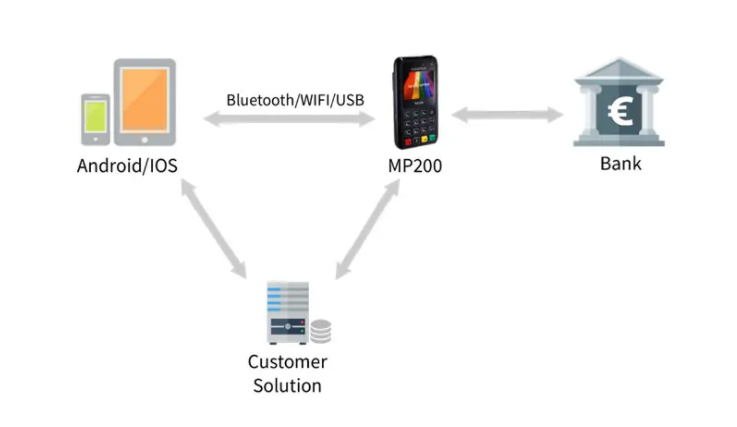 The product is already launched on the taxi market in Cluj-Napoca and in important urban centers in the country, in collaboration with one of the main banks in Romania, Banca Transilvania.
"At this time, there is no reason why the clients of a taxi company should not be able to pay for any trip with a credit card. Therefore, taxi companies must provide passengers with an integrated, private and secure way to pay for any journey by card. Looking ahead, this simple way to pay for any trip can change the way travelers relate to taxi ride. Knowing that they can quickly pay for the trip, users will no longer spend time looking for cars available on taxi applications, but will simply take any car from the taxi stand and go where they need to," according to AROBS.
AROBS has established partnerships with some of the most well-known taxi, assembly, and equipment manufacturers in Romania, SC Microwat SRL, SC ELITE LUX (The Good Cab), SC Altrix SRL, and Elitax – Selirom to facilitate the distribution and installation of MonePOS devices.
_____________
The MonePOS application can be easily downloaded to any phone or tablet. The MonePOS solution is Visa and Mastercard certified.