CloudCart has integrated Kooperativa, Itpty, Touch Media, and Babel Ads – into its portfolio, strengthening the range of services dedicated to entrepreneurs in the field of online commerce. CloudCart aims to reach more than 30 partners in its first year of local activity.

"CloudCart differentiates itself from the competition by developing key local and regional business partnerships, i.e., integrating tools, suppliers, ERP systems, logistics centers, and everything that can help customers sell products in a given market. At the same time, clients benefit from dedicated support from local teams led by experienced managers to help them grow faster." according to the press release.
The company has partnered with Kooperativa 2.0, a marketing agency that brings valuable expertise in online business strategy and development, Babel Ads, a digital advertising agency with a focus on online marketing and advertising solutions, Touch Media, a company that focuses on custom-designed, fully user-manageable software solutions and websites and SC IT PTY, a technology and IT solutions company known for providing high-quality information technology products and services.
"We are pleased to launch partnerships in Romania with four relevant companies on the local market, with strong expertise, through which we aim to reach many customers in various industries. Our main objective is to take eCommerce to the next level in the markets where we operate, and only with locally relevant partners can we do this. We are constantly looking for professionals and companies to enrich our portfolio and unlock new growth opportunities. With every partnership we enter, we get closer to our goal of providing comprehensive and innovative solutions to all our customers," said Nikolay Iliev – CEO and co-founder of CloudCart.
Partner agencies are an essential component of CloudCart's eCommerce-as-a-service model, contributing to its success. This concept stands out for its extensive approach to the delivery process. "While most competitors focus on building online stores, CloudCart goes beyond that, addressing a variety of issues for its customers, turning them into successful and profitable merchants." the company says.
For the first year of operation, the CloudCart aims to attract more than 30 local partners to contribute to the success of the businesses registered on the platform.
The company currently operates in seven regional markets and its objectives include 100% growth in at least three key markets – Bulgaria, Romania, and Greece.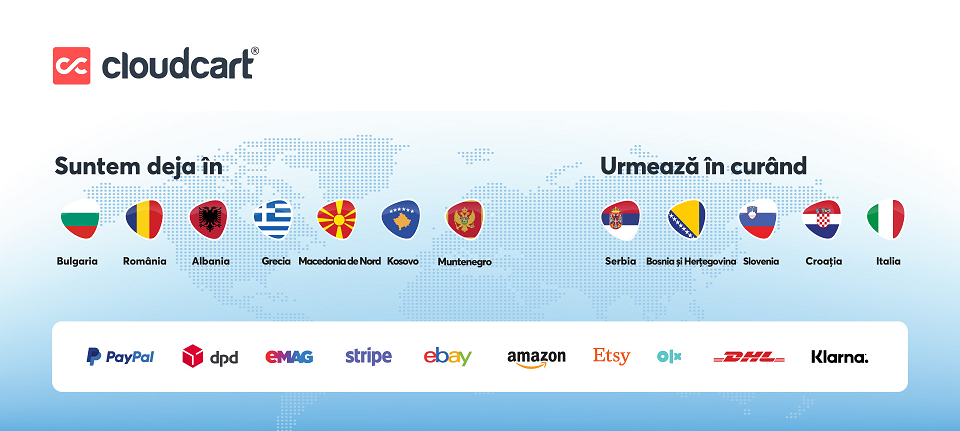 _________________

CloudCart is an eCommerce platform founded in 2016 by brothers Nikolay and Petar Ilievi in Bulgaria. Since its founding, CloudCart has grown rapidly and become one of the most popular eCommerce platforms in Eastern Europe. The company is currently active in 7 regional markets and more than 1,600 companies, mostly in industries such as technology, fashion, and beauty, operate on the platform.