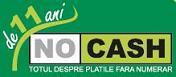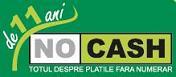 October19, 2012 – The ATM Industry Association (ATMIA), the only global non-profit association for the ATM industry, has published a global cash compendium to provide comprehensive information on the rising international demand for cash.
"Cash is the global payment method of choice, accounting for at least 8 of every 10 payment transactions.," explained Mike Lee, CEO of ATMIA.
Lee believes that there is no evidence that cash substitution, from credit cards, online payments or mobile payments, has ever taken place.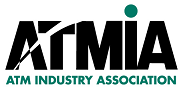 "The world's most successful mobile payment system, M-Pesa in Kenya, for example, has failed to halt the growth of cash in circulation in that country. The number of M-Pesa customers increased from 6.18 million in 2009 to 14.91 in 2012 but currency in circulation in Kenya rose from 89.94 billion (KShs -Kenyan shilling) in 2007 to 147.76 billion in 2011."
The recession has changed behaviors. Consumers have lost both the desire and the ability to spend what they don't have. This has caused the use of cash around the globe to surge 20% to 25%, forcing banks to think of new ways to optimize their management of cash.
Lee's opinion is that,"Cash will remain the global king of smaller consumer-to-business payments for the foreseeable future". More than that he things tha t" is virtually zero chance that cash will be withdrawn from society within the next generation, i.e. 25 years. There could easily be another hundred years of cash. This will be probable unless there are some dramatic, unexpected changes to the deeply entrenched conditions favoring the continuation of cash."
The Cash Compendium is part of a ATMIA's campaign to present the true picture of global cash demand. "Compendium serve to dispel groundless myths about the coming of the cashless society".
"The Global Cash Compendium by ATMIA" – full document – download here