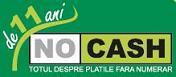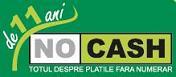 May 17, 2012 – The French retail giant's convenience store chain has launched 'Mon Panier', a mobile app that lets customers order and pay for their grocery shopping with their mobile phone — and then identify themselves via an NFC and QR-code enabled kiosk when they arrive at the store to collect their order.
Carrefour City, the convenience store arm of French retail giant Carrefour, has launched 'Mon Panier', a mobile grocery shopping service based on retail NFC and contactless specialist AirTag's Airshop solution. The service is now live at the new Carrefour City outlet at St Lazare, Paris. A second outlet is due to go live soon and further stores are due to be equipped in the next few months, Jérémie Leroyer, CEO of Airtag, has told NFC World.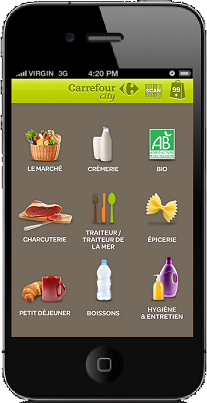 The Mon Panier service allows customers to place their grocery shopping order, and pay for their purchase, from their smartphone. Carrefour City staff then pick the order for the shopper so that it is ready to collect just two hours after the order has been placed.
When the customer arrives at the store, they go to the Mon Panier kiosk to identify themselves and inform staff of their arrival, by either tapping their NFC phone to the kiosk screen — which has a built-in NFC reader — or by placing their phone beneath the QR code reader on the bottom right of the kiosk.
The Mon Panier service has no minimum purchase amount and there are no delivery or picking fees. The app also includes a store locator to help customers to find their closest outlet, and provides details of the latest offers and promotions. Orders can also be placed via the Carrefour City website.
"Mon Panier Carrefour City "is a free mobile application.
– No cost service
– There is no minimum purchase amount because no purchase is too small
– Instantly locate the closest Carrefour City shop
– Access the latest offers and promotions
– Multi-Format loyalty cards including 2D bar and QR codes
– Web & Mobile ordering
– Receipt will be sent via SMS, for easy order pick-up upon store arrival
MON PANIER: Customers can pick up orders with a wave of an NFC phone (foto)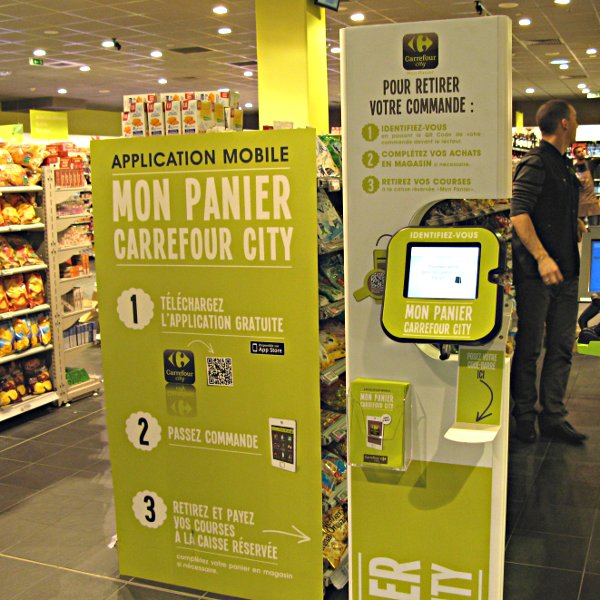 MON PANIER CARREFOUR CITY is a web and mobile ordering application, which will improve Carrefour's customer relationships
1. The customer places an order on their smartphone.
2. The Carrefour City Team has two hours to prepare the order.
3. For the customer, it's very easy to pick up the order. Just scan the 2D barcode or NFC smartphone, upon store arrival.
The "Mon Panier Carrefour City" application offers Carrefour City customers a wide variety of essential products. Additional products such as fruits & vegetables can be purchased via the application or during the visit to the store.