Recently, BTC has been leaving a string of broken records in its wake after passing the psychologically key $20,000 mark for the first time ever on Dec. 16.
In the last several days BTC seems to found yet another gear, breaking through $25,000 Friday night for the first time, and going through $26,000 Saturday afternoon like a hot poker through one-ply tissue.
Roughly half a day later, BTC surged to a new all-time high of $27,666 early Sunday morning.
Year-to-date, BTC is up more than 270%.
With a market value of $512.34 billion, BTC is now more valuable than all but seven publicly traded companies, sitting between Facebook at $583.7 billion and Visa at $383.9 billion, according to Statista data.
The 20 largest companies in the world by market capitalization in 2020 (in billion U.S. dollars)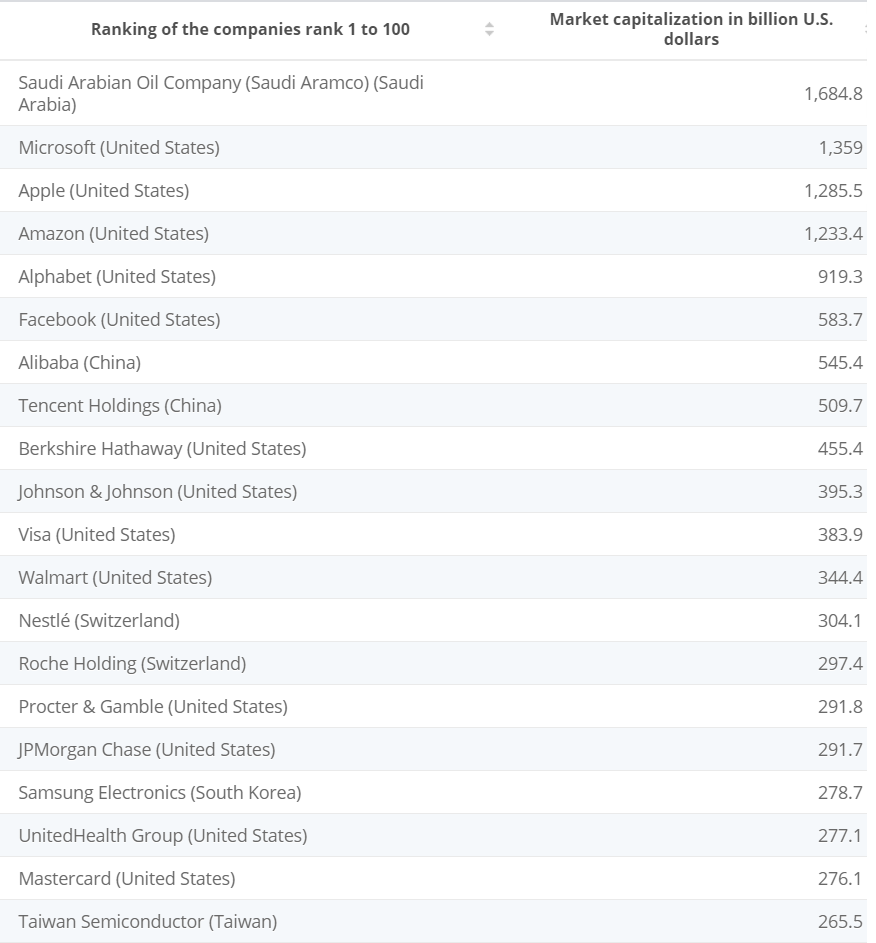 Bitcoin is now firmly on regulators' radar as its mainstream appeal heightens. Even for its proponents, the next year may prove to be a challenging time, accorrding to cointelegraph.com.
With outgoing Treasury Secretary Steven Mnuchin leaving his mark with an attempt to force new laws over noncustodial wallets, his replacement, Janet Yellen, may hardly be an improvement, they say.
"Generally, I think we have had challenges with the Dems — they prefer more regulation, more oversight," Meltem Demirors, chief strategy officer at digital-asset manager CoinShares, told Bloomberg on Sunday. "I am a bit worried about the direction things are trending."