As political tensions are growing in Belarus, so are the cyber threats. According to data presented by the Atlas VPN team, Belarus faced 2,125,592 cyber attacks in the last 31 days — that is 68,567 attacks per day on average, according to data presented by the Atlas VPN team.
Cyber attacks directed at Belarus make up 19.02% of all the cyber threats aimed at Europe, placing Belarus in the number one spot in the continent.
The cyber attack data is based on the numbers of local infections registered in European countries from August 8th to September 7th this year. Local threats refer to the type of infections that target devices by spreading malware via removable media, such as USB drives, CDs, DVDs, and other "offline" methods.
The day with most cyber attacks registered in Belarus was August 24th. Belarusians experienced 83,009 local infections that day, which is 21.06% above the average and account for close to 3.91% of all of the attacks directed at Belarusians from August 8th to September 7th this year.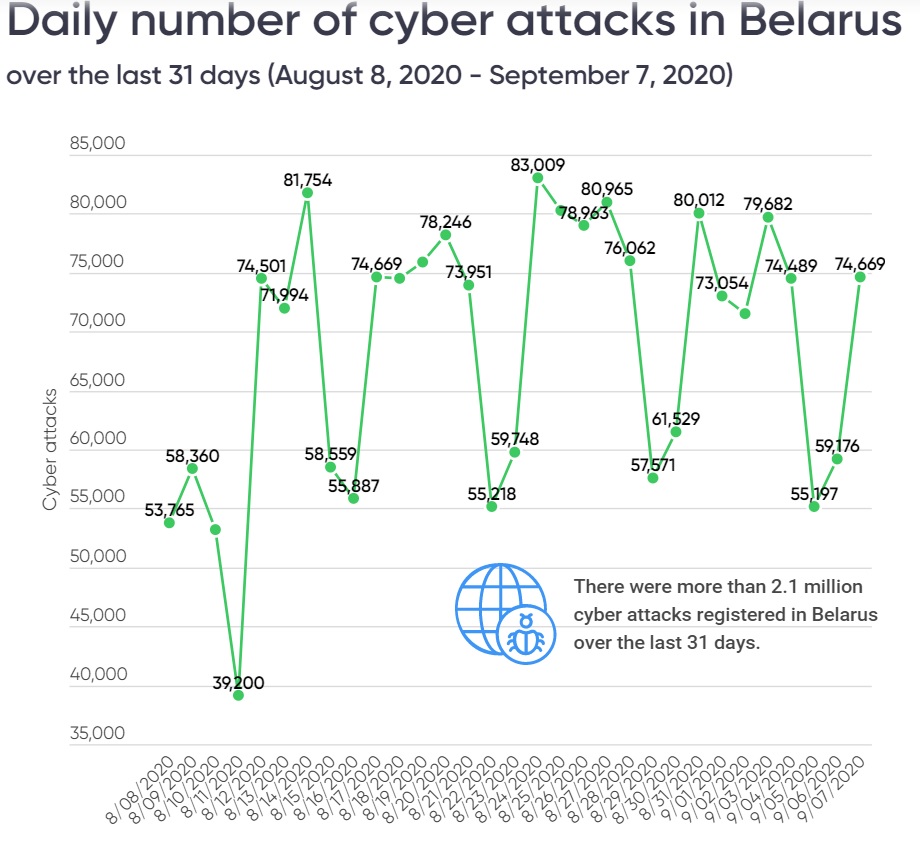 Top European countries facing the most cyber attacks
The greatest threat across all top countries, including Belarus, was "DangerousObject.Multi.Generic". In Belarus, it accounted for 19.83% of all cyber threats. More than one fifth (20.65%) of the attacks in Moldova involved the DangerousObject.Multi.Generic threat. DangerousObject.Multi.Generic made up 22.99% of all the local infections in Russia, 19.6% in Ukraine and 9.06% in Albania.
DangerousObject.Multi.Generic is a generic name for Trojan or Ransomware threat present on the system. Like any such threat, DangerousObject.Multi.Generic can make changes to your device's system and hence expose it to outside threats making it easier for hackers to steal your private data.
Some of the ways users' devices might get infected with this malicious software are via spam email attachments, fake Java installers, Flash Player updates, software cracking tools, or infected external devices.