JPMorgan Chase, Bank of America, Wells Fargo, and others, next year plan to launch Paze: a mobile wallet that will connect directly to the credit and debit card accounts of 150mn customers, according to the FT. The app will be operated by Early Warning Services, a bank consortium group that already runs payments app Zelle.
Paze is the latest sign that big banks see partnerships — either working collectively or even in collaboration with tech firms — as the best way to stop the advances of the likes of Apple, Google and, most recently, Elon Musk's X (formerly known as Twitter), which aim to offer banking services to their millions of users.
But, just as banks are seeking more deals with fintechs, those partnerships are coming under greater scrutiny from regulators who worry that such tie-ups could open the banks and the US banking system to bad actors. "Regulators want banks to know who their customers are, and that becomes a lot harder when you are working through a fintech," says Michele Alt, a bank consultant
To make Paze a killer app, banks will have to commit to allowing it to connect directly to customers' bank accounts, say consultants. That could give Paze an advantage over the likes of Apple Pay, which does not contain any money.
The banks are hoping to replicate their huge success with Zelle, which has quickly become the largest peer-to-peer payment app since its 2017 launch. Payments over Zelle rose nearly 30 per cent last year, to $629bn. That compares with just $244mn last year for Venmo, launched in 2009 and owned by PayPal since 2013.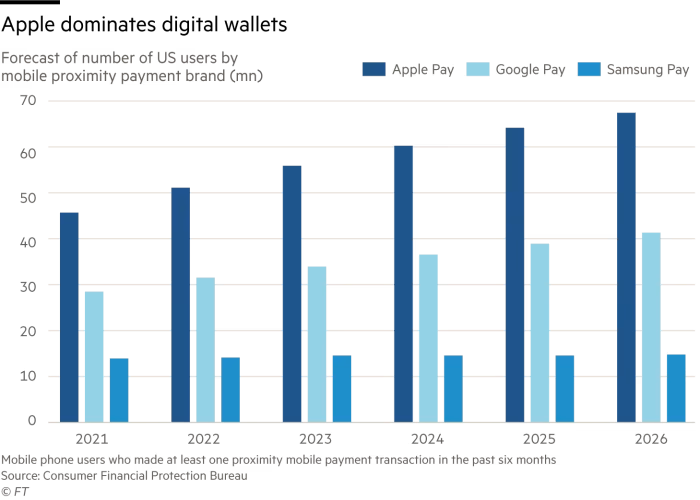 More details here