MTN and Mastercard signed a memorandum of understanding "which provides for a minority investment by Mastercard into Group Fintech based on a total enterprise valuation of about US$5.2 billion for the business on a cash and debt-free basis." according to the press release.
Prior to the process of identifying and potentially bringing strategic minority investors into MTN Group Fintech, the company entered into commercial agreements with Mastercard "to support the acceleration and growth of our fintech business's payments and remittance services".
"Signing of the definitive investment agreements is expected to occur in the very near term as we approach finalisation of customary due diligence. The closing of the investment will be subject to customary closing conditions." the company explains.
The MTN Group Fintech business reported that the volume of transactions increased by 37% to 8.3 billion in the first half of the year. These were executed by 61 million active MoMo customers.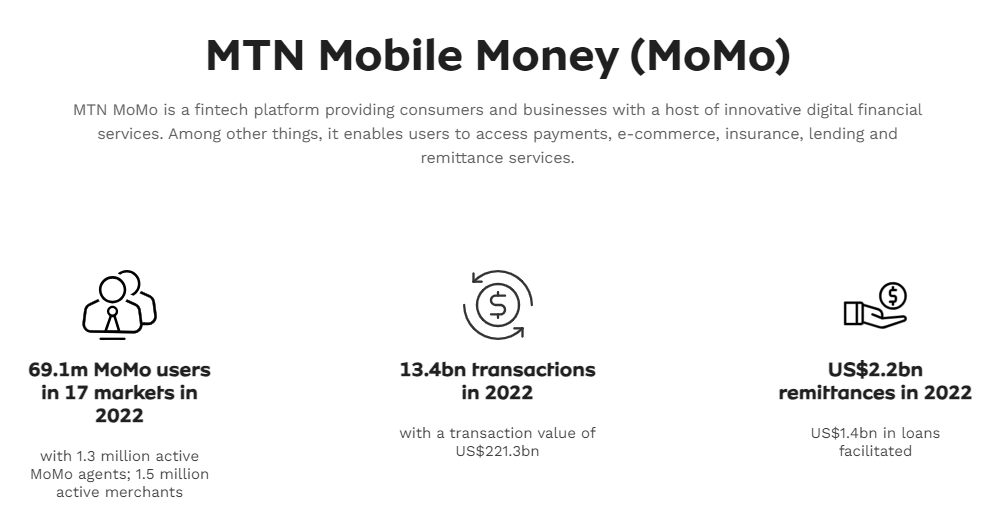 MTN Group financial results
MTN Group's service revenue grew 15% to almost R108 billion in constant-currency terms. This was driven by increases in revenue from data services of 24% and from fintech services of 22%. Revenue from voice services increased 6% in the period.
At the end of June 2023, MTN had 292 million subscribers. This subscriber base – 4% higher than the same period last year – benefited from lower data rates and improved access to broadband services.
To facilitate the digital economy, MTN says it increased the number of active data users by more than 7% to nearly 140 million; reported a 19% increase in overall data traffic.