The use of mobile payments has further increased in France. The share was 18 percent in 2018, but has now grown significantly to 38 percent, according to Kantar's annual mobile payment barometer for Paylib [pdf]. Currently, almost half (49%) of French consumers intend to use their smartphones for in-store payments in the future.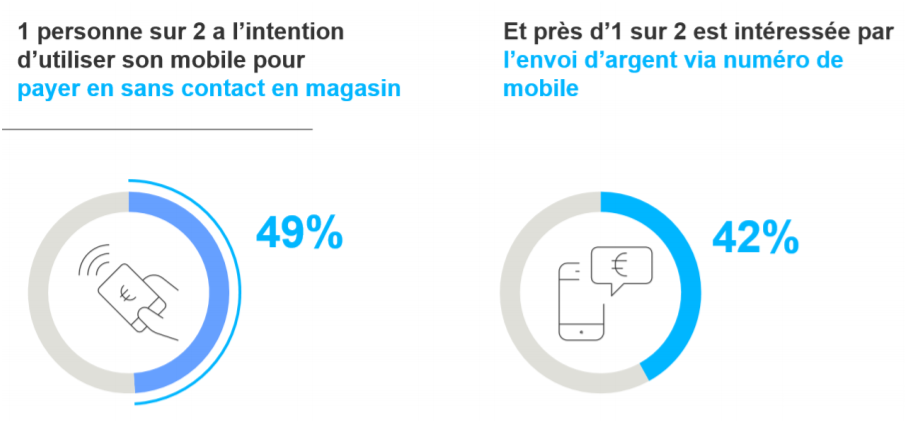 "The trend is clear: after a timid start, the French, all ages combined, now display a growing appetite to pay with their phone in everyday situations," according to the press release.
According to the study, new payments services are also on the rise, including transferring money to mobile phone numbers. "This feature makes it possible to send money between individuals, for example to reimburse a loved one, via their smartphone. No need to know the bank details of your contact, a simple phone number is enough."
Currently, one in four French people (26 percent) have already used an mobile app that enables money transfers between individuals. A trend that should gain momentum in the coming months since 42% of French people say they are now interested in this feature.
However, despite a fraud rate on mobile payment controlled – i.e. 0.02%, identical to that of card payment contactless in-store – "the persistence of preconceived ideas about security confirms that significant reinsurance work remains to be done with consumers," concludes the study.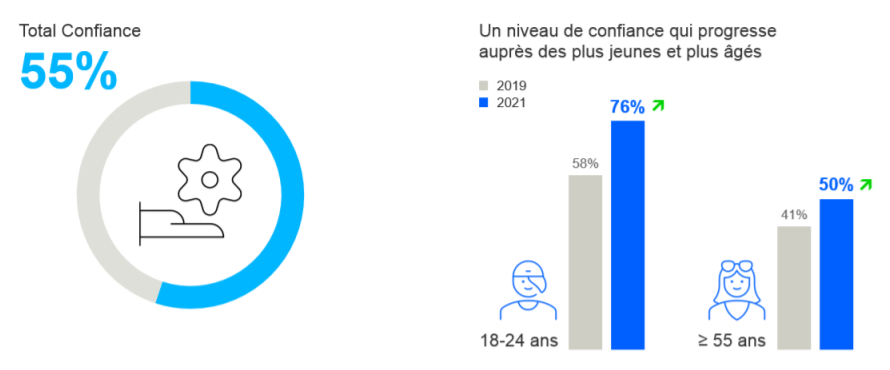 Banking players are those who benefit from the trust of the French (56%), well ahead of the GAFA – Google, Apple, Facebook and Amazon (19%). Within the scope of mobile payment players, the 3 brands with the highest notoriety are Google Pay, Apple Pay and Paylib.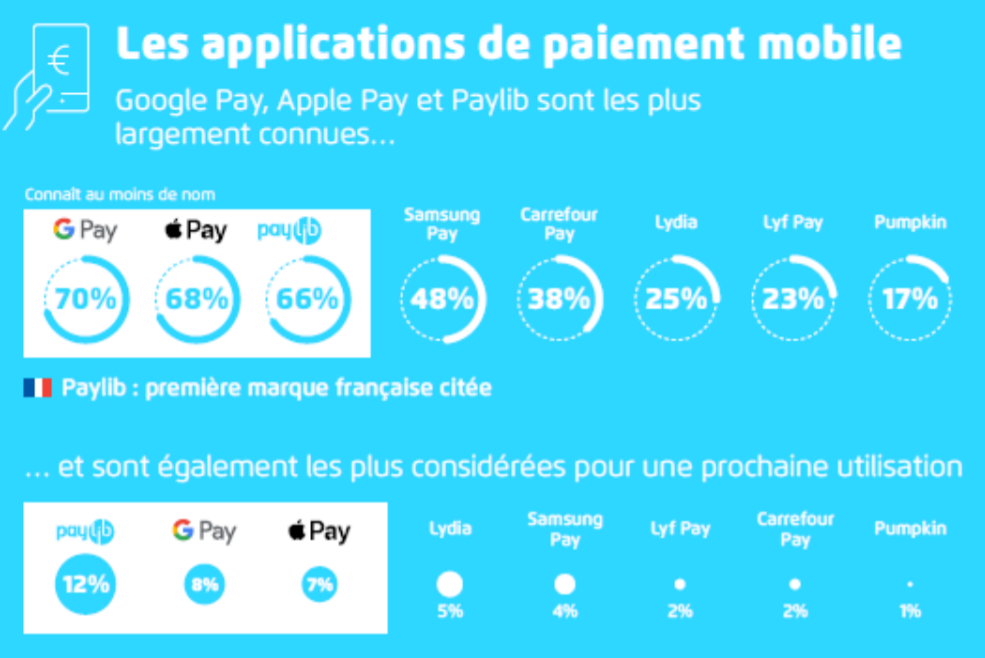 Study methodology: Study carried out from January 11 to 18, 2021 with a sample of 1000 people, representative of the French population aged 18 and over. Interviews were conducted via Panel Online LSR.
____________
Paylib is the mobile payment offer for individuals and merchants integrated by the largest banks in France: Crédit Agricole, BNP Paribas, La Banque Postale, Société Générale, Hello bank!, Arkea, Banque Populaire, Caisse d´Epargne, Crédit Mutuel, CIC and LCL.
With more than 15 million subscribers already, Paylib offers a package of 3 services using a smartphone: the online payment, contactless in-store payment and mobile payment between individuals.